Trends
Social Media's Influence On The Travel Industry [INFOGRAPHIC]
FINDING YOUR WAY AROUND THE MOBILE STATS COMPENDIUM: Home: Full index of contents and highlights • Section A: Mobile subscribers; handset share • Section B: Mobile Web; 3G • Section C: Mobile marketing, advertising and messaging • Section D: Consumer mobile behavior • Section E: Mobile apps, app stores • Section F: Mobile payment, NFC, m-commerce, m-ticketing and m-coupons • Section G: Mobile financial services (MFS) and m-banking • Section H: VC investment in mobile.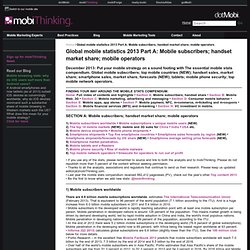 Global mobile statistics 2012 Part A: Mobile subscribers; handset market share; mobile operators
The Mobile Playbook
5 Things You Didn't Know You Could Do on LinkedIn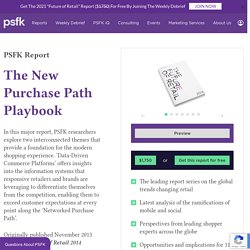 This third annual survey of retail trends from PSFK's business innovation team captures and contextualizes the early stages of a seismic shift that is changing the face of the retail landscape. The full report available for purchase contains: 9 Key Trends described over 100 pages 45 Detailed Examples with quotes Reactions from execs at leading corporations including Macy's, Pepsi and Unilever 80+ Recommendations for brands and retailers 5 Illustrated Future Shopper Journey Scenarios for Automotive, Beauty, Electronics, Fashion and Specialist Retail
Future Of Retail Vol. 3
Bars
On first glance, The Passenger restaurant, recently opened in the trendy Malasaña neighborhood's Triball area in Madrid, Spain, appears like any retro dining establishment with heavy-handed use of leather, brass and dark wood. Yet there is a distinct undertone of a train, of a fine passenger train of a bygone era. The bulky and clubby arm chairs, the iron table legs, the big windows all refer to a time when heads of state and industrialists, often travelling with their wives and servants, occupied entire train cars and dined in the most lavishly appointed dining cars rivalling the best-known fine establishments of the time.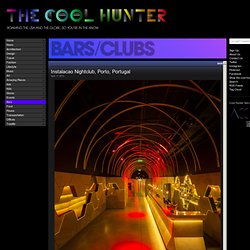 Ikea launches 'snap a napper' Facebook competition
spenser magazine: issue four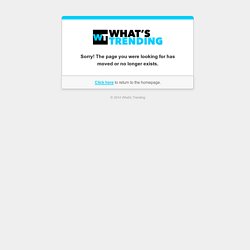 Wednesday, Oct. 3, 2012 Subscribe to rss Home
Shy Goth Kid Has Susan Boyle Moment
You found Amber Rae!
Oh, hai!
Jim Meehan won the James Beard Foundation's first Outstanding Bar Program award last week as the foodie group decided to expand its beverage honors beyond the wine list. At the foundation's annual party, the Academy Awards of the U.S. culinary calendar, Meehan's Manhattan bar PDT was selected as "a restaurant that displays and encourages excellence in cocktail, spirit, and/or beer service," according to the citation.
Star Bartenders Mix $10,000 Cocktails in High-End Spirits