We're always learning
Tilt-Shift Photography. This tutorial will walk you through how to create a tilt-shift image in Photoshop.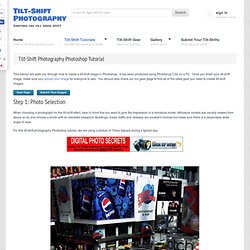 It has been produced using Photoshop CS2 on a PC. Once you finish your tilt-shift image, make sure you upload your image for everyone to see. You should also check our our gear page to find all of the latest gear you need to create tilt-shift images. Gear PageSubmit Your Images. Free Online Language Courses.
---