Recipes
Best Stove Top, One Pot Macaroni and Cheese Recipe
Update: Try this "healthier" version of Broccoli Mac and Cheese.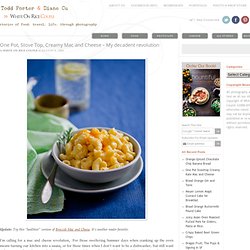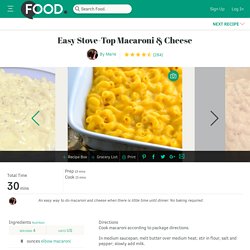 If you use this recipe to make food for your family, they will stop loving you. Seriously. I made this tonight for my (probably now ex) husband.
Easy Stove Top Macaroni And Cheese Recipe - Food.com - 60350
Homemade Mac and Cheese Recipe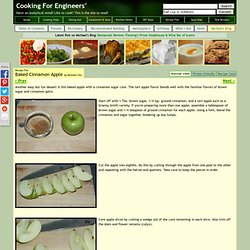 Baked Cinnamon Apple
Another easy but fun dessert is this baked apple with a cinnamon sugar core.
Chicken, Asparagus, and Mushroom Skillet Recipe
Sauteed Chicken with Asparagus and Mushrooms
Penne with Chicken and Asparagus Recipe