Recipes
Best Stove Top, One Pot Macaroni and Cheese Recipe
Update: Try this "healthier" version of Broccoli Mac and Cheese. It's another reader favorite. I'm calling for a mac and cheese revolution. For those sweltering Summer days when cranking up the oven means turning our kitchen into a sauna, or for those times when I don't want to be a dishwasher, but still want to have a satisfying home cooked meal, I need a meal that can be cooked fairly quickly and efficiently. I know Todd and I aren't the only ones who come home from a hectic work day and ask that one universal question "What are we going to cook for dinner?"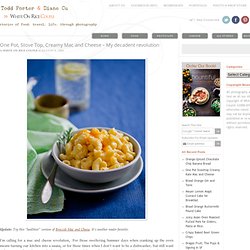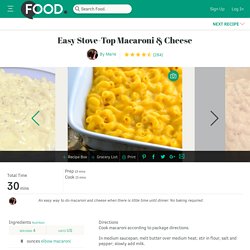 If you use this recipe to make food for your family, they will stop loving you. Seriously. I made this tonight for my (probably now ex) husband.
Easy Stove Top Macaroni And Cheese Recipe - Food.com - 60350
Homemade Mac and Cheese Recipe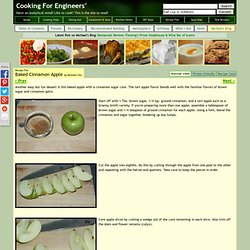 Baked Cinnamon Apple
Another easy but fun dessert is this baked apple with a cinnamon sugar core. The tart apple flavor blends well with the familiar flavors of brown sugar and cinnamon spice. Start off with 1 Tbs. brown sugar, 1/4 tsp. ground cinnamon, and a tart apple such as a Granny Smith variety. If you're preparing more than one apple, assemble a tablespoon of brown sugar and 1/4 teaspoon of ground cinnamon for each apple.
Chicken, Asparagus, and Mushroom Skillet Recipe
Sauteed Chicken with Asparagus and Mushrooms
Penne with Chicken and Asparagus Recipe