Cooking/Recipes
A&M say: Rumor has it that Mujaddara is not only good, but good for you too (apparently, the combination of lentils, onions and yogurt wields near magical powers -- especially for women). Whatever its health properties, we love the varying textures and flavors: crisp, sweet onions tangle with fluffy jasmine rice and tiny, plump French lentils that burst happily in your mouth; the minted spiced yogurt adds zip and simultaneously ties everything together.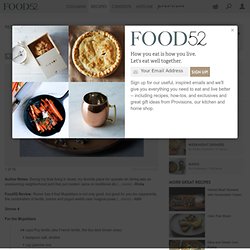 Mujaddara with Spiced Yogurt recipe from Food52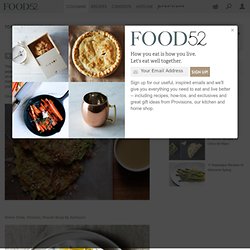 This winter, cabbage is shrugging off that sheepskin coat, stepping out of those muddy boots: it is peasant food no more. It's sexy.
7 Ways to Make Cabbage Sexy
30-Day Green Smoothie Challenge - Day 2 - Incredible Smoothies - Community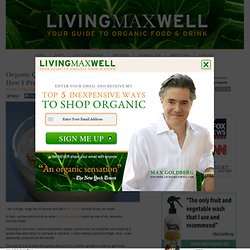 I am a huge, huge fan of quinoa and eat it for dinner several times per week. In fact, quinoa with kimchi or other fermented foods might be one of my absolute favorite meals.
Organic Quinoa for Breakfast? Here's How I Prepare It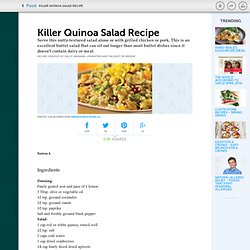 Serve this nutty-textured salad alone or with grilled chicken or pork.
Killer Quinoa Salad Recipe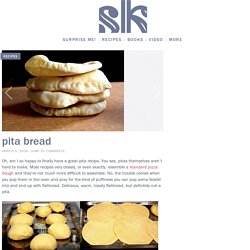 Oh, am I so happy to finally have a great pita recipe.
What is a green smoothie?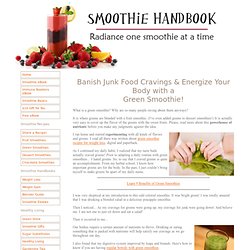 What is a green smoothie? What makes it different from any other smoothie?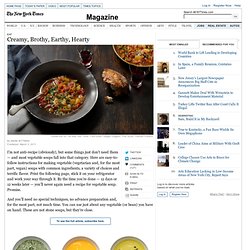 Yunhee Kim for The New York Times; Food stylist: Maggie Ruggiero. Prop Stylist: Deborah Williams.
Mark Bittman's Customizable Soups
Shredded Brussels Sprout Salad with Apples, Avocado, and Pumpkin Seeds | where mat & kitchen meet
Cold Cucumber Avocado Soup | where mat & kitchen meet
Healthy. Happy. Life. | Vegan Blog | Vegan Recipes
I'm kind of addicted to this tall, frosty, pastel green matcha shake .
Unmindful Squash and Tomato Casserole
When I started making the original of this recipe (from the July/August 2012 Vegetarian Times hard copy magazine, Go buy it.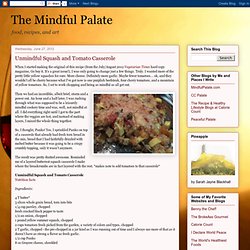 Recipe: Ranch Flavored Dip - 100 Days of Real Food
By Lisa, on December 1st, 2011 I was browsing through the $5 Dinner Mom's website when I came across her ingenious idea to mix up a big batch of seasonings at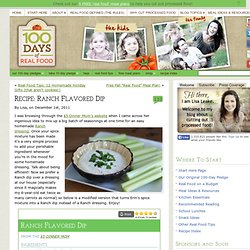 I prefer to strain each of the creamers through a fine mesh sieve to prevent any spices floating in my coffee.
Homemade Coffee Creamer
Southwest Sweet Potatoes with Black Bean Chili | FaveHealthyRecipes.com
[ Close Privacy Policy ] Privacy Policy / Your California Privacy Rights Revised and posted as of March 4, 2013
Voracious Vander | recipes from a vegetable lover's kitchen
Trader Joe's
Back to results Zucchini Quinoa Burgers
Happy New Year!
Top 10 Soup Recipes of 2011
This is a delicious, satisfying soup that'll improve your vision, win friends and influence people, and make you love curry…if you don't already. It's easy to make, freezes well, and will make you a happier, more well rounded citizen of this planet.
Carrot and Squash Curry Soup