Creative logos
What if Logos Told the Truth? [25 pics] Apr 14, 2012 We've featured Viktor Hertz's work before on the Sifter, showcasing his awesome Pictograph Music Poster series.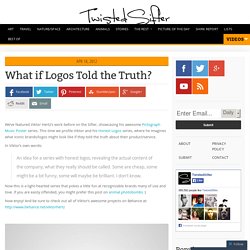 This time we profile Viktor and his Honest Logos series, where he imagines what iconic brands/logos might look like if they told the truth about their product/service. In Viktor's own words: The Past and The Future Of Famous Logos. Apple Xerox Microsoft.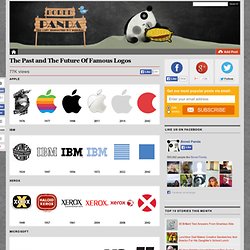 36 More Clever Logos With Hidden Symbolism. If you are a graphic designer looking for some logo ideas and inspiration, then it's your lucky day because we handpicked another list of Clever Logos With Hidden Symbolism.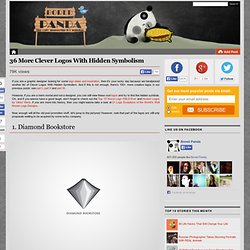 And if this is not enough, there's 100+ more creative logos in our previous posts: see part I, part II and part III. However, if you are a mere mortal and not a designer, you can still view these cool logos and try to find the hidden symbols. Oh, and if you wanna have a good laugh, don't forget to check out the Top 15 Worst Logo FAILS Ever and Honest Logos by Viktor Hertz. 35 logos colorés et fruités. Picto ergo sum (II) | Inscrivez-vous au flux RSS pour avoir toutes les nouveautés.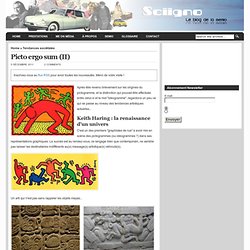 Merci de votre visite ! Après être revenu brièvement sur les origines du pictogramme, et la distinction qui pouvait être effectuée entre celui-ci et le mot "idéogramme", regardons un peu ce qui se passe au niveau des tendances artistiques actuelles... Keith Haring : la renaissance d'un univers C'est un des premiers "graphistes de rue" à avoir mis en scène des pictogrammes (ou idéogrammes ?) Dans ses représentations graphiques. 45 Heart and Love Logo Designs. When you think of love what comes to mind?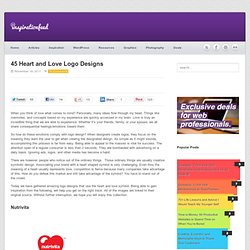 Personally, many ideas flow through my head. Things like memories, and concepts based on my experience are quickly accessed in my brain. Love is truly an incredible thing that we are able to experience. Whether it's your friends, family, or your spouse, we all share consequential feelings/emotions toward them. Brand Reversioning by Graham Smith. Do you remember Viktor Hertz who has shown us what logos would look like if companies were absolutely honest?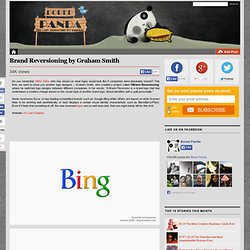 This time, we want to show you another logo designer – Graham Smith, who created a project called ©Brand Reversioning, where he switched logo designs between different companies. In his words: "A Brand Reversion is a brand logo that has undertaken a creative change based on the visual style of another brand logo: Brand identities with a split personality." Some reversions focus on two leading competitive brands such as Google-Bing whilst others are based on what Graham feels to be working well aesthetically, or best displays a certain visual identity characteristic such as BlackBerry/Flickr.
Even if it feels that something is off, the new reversed logos are so well executed, that one might easily fall for this trick. The past and the future of famous logos. We review the history and imagine how Apple and other famous logos will look like in the future.Update: I added 6 more predictions.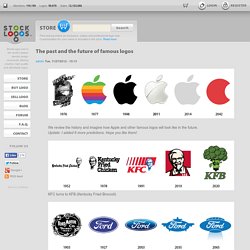 Hope you like them! KFC turns to KFB (Kentucky Fried Broccoli) 2011 Logo Trends. Last year was brighter.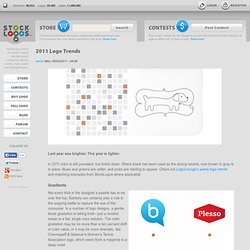 This year is lighter. In 2011 color is still prevalent, but tinted down. Where black has been used as the strong neutral, now brown or gray is in place. Blues and greens are softer, and pinks are starting to appear. Check out LogoLounge's yearly logo trends and matching examples from StockLogos where applicable. Honest Logos by Viktor Hertz. We've already laughed at the Top 15 Worst Logo FAILS Ever, tried to find hidden objects in 30 Clever Logos With Hidden Symbolism and even learned some history from 21 Logo Evolutions of the World's Well Known Logo Designs, but we've never looked at what would happen if companies created honest logos.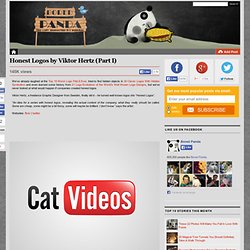 Viktor Hertz, a freelance Graphic Designer from Sweden, finally did it – he turned well known logos into "Honest Logos". "An idea for a series with honest logos, revealing the actual content of the company, what they really should be called. Top 5 des logos que personne avait calculé. 40 More Clever Logos With Hidden Symbolism.
You probably already think that we are obsessed with logo design (and you're probably right), but our numbers show that most of you guys enjoy logos as much as we do.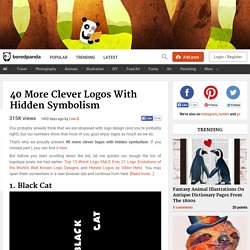 That's why we proudly present 40 more clever logos with hidden symbolism. If you missed part I, you can find it here. But before you start scrolling down the list, let me quickly run trough the list of logotype posts we had earlier: Top 15 Worst Logo FAILS Ever, 21 Logo Evolutions of the World's Well Known Logo Designs, and Honest Logos by Viktor Hertz. You may open them somewhere in a new browser tab and continue from here.
---