Mathematica!
Match Results - Algebra I Vocabulary
One area of mathematics that has its roots deep in philosophy is the study of logic. Logic is the study of formal reasoning based upon statements or propositions. (Price, Rath, Leschensky, 1992) Logic evolved out of a need to fully understand the details associated with the study of mathematics.
Logic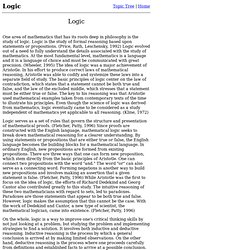 Business Calculus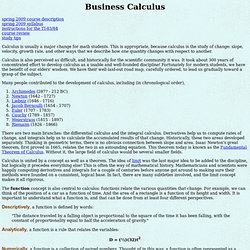 spring 2009 course descriptionspring 2009 syllabusinstructions for the TI-83/84course reviewstudy tipsprerequisites
hardy weinberg equations
Coping With Math Anxiety -- Platonic Realms MiniText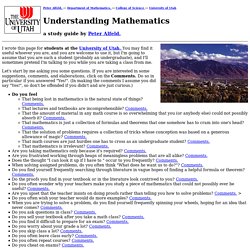 Peter Alfeld, --- Department of Mathematics, --- College of Science --- University of Utah a study guide by Peter Alfeld.
Understanding Mathematics
Graphing Calculator