Other people's works
Howl's Moving Castle Papercraft
My housemate drew Medieval Style Avengers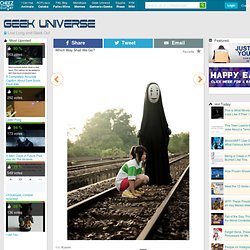 Most Upvoted 760 votes PokémonZ
Which Way Shall We Go?
I wanna see one of these fights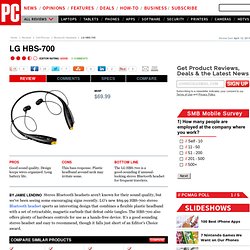 Stereo Bluetooth headsets aren't known for their sound quality, but we've been seeing some encouraging signs recently. LG's new $69.99 HBS-700 stereo Bluetooth headset sports an interesting design that combines a flexible plastic headband with a set of retractable, magnetic earbuds that defeat cable tangles. The HBS-700 also offers plenty of hardware controls for use as a hands-free device. It's a good sounding stereo headset and easy to recommend, though it falls just short of an Editor's Choice award. Design, Fit, and Pairing The HBS-700 measures 0.7 by 5.3 by 6.6 inches (HWD) and weighs 1.1 ounces.
LG HBS-700 Review & Rating
DIY Spoon Lamp!!!
Basilicas and Papal Chapels
Samurai star wars
Engineer level: Over 9000
I want all of them.
Close enough...
Super Hero Kid Silhouettes
Trust me, I am an engineer!
Mobile Lego meth lab
Avengers Meets Justice League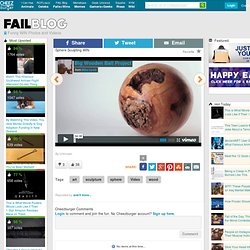 Sphere Sculpting WIN
Most Upvoted 1645 votes This New Game Uses Forced Perspective to Create a Mind Blowing Tech Demo for a Puzzle Game 1167 votes
Most Upvoted 1645 votes This New Game Uses Forced Perspective to Create a Mind Blowing Tech Demo for a Puzzle Game
Camel Haircut WIN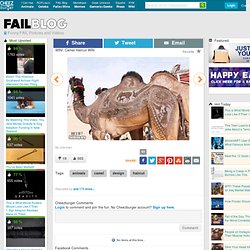 Awesome shadow art
A world of appearances.
Behind the scenes at a McDonald's photo shoot
DIY beautiful cardboard lamp
STEAMPUNK HAND SIGNED 2012 Limited Edition Art Print This is a beautiful set of three HAND SIGNED art prints. First we have the brand new STEAMPUNK print. Next is the 2012 KATE BUSH srt print which was inspired by her Steampunk infused music video for "Cloudbusting". Thirdly we have his incredible design for the Pink Floyd at The Marquee Club in London.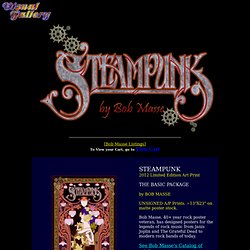 STEAMPUNK Art Print by Bob Masse
A good use of old books you don't want anymore
Just the avengers n pokemon
Ten Artists Favorite Colors
Most Upvoted 2796 votes This Xbox One Owner Trolls With His Clever Gamertag 1522 votes Snuggle Bear Will Get Your Laundry to Kill You 847 votes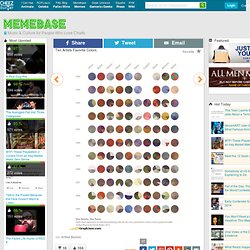 How to Tie the Celtic Tree of Life Knot by TIAT
3D tattoos
Dresden Codak's X-MEN REBOOT
The Premise - I wanted to make an X-Men reboot that plays to the strength of the concepts, namely growing up as a teenager, dealing with those who are different and how to deal with those who hate you. The primary change in my setting is that the mutations have a clear sci-fi foundation rather than just being random superpowers. Mutants being "the next stage in human evolution" was biologically dubious in the 60s, and now it's just corny.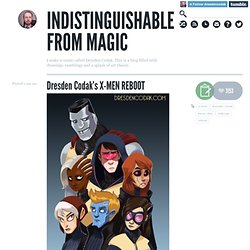 Most Upvoted 816 votes It's a Shame They Didn't Include These in the Game 263 votes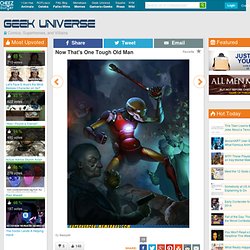 Now That's One Tough Old Man
Most Upvoted 2259 votes This Xbox One Owner Trolls With His Clever Gamertag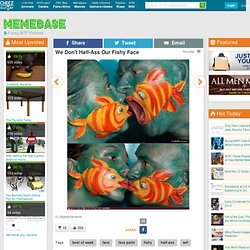 We Don't Half-Ass Our Fishy Face
WW1 Europe
Awesome art is awesome
Moonwalk Experiment
Asian style
Nothing to do at school lvl over 9000
Art made with rocks!
The Sacred Orders of Geek
One hero, two shadows
Cup like a sir
The Lord of the Rings Chess Set
Game of Clones
And I am here trying to draw a hand...
Avatar Wars: The Last Jedi
Anatomy Bones
famous character first names
Do you know, what are these?
Life's too short for the wrong job
Early Sketches of Famous Cartoon Characters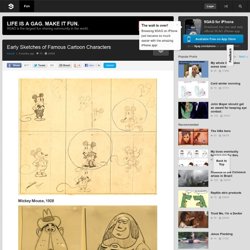 9gVQ01EVBRXTUtmMMRVTzwEVJBjTR1TY Life is a gag. Make it fun. 9GAG is the largest fun sharing community in the world.
Spherical Spiral, cut pattern in A4 sheet
I heard u like bedz and to haz a sleepz
Dad level 439932.
Some amazing underwater photos by Elena Kalis
Some epic pics..
Hey Arnold!
Awesome drawing is awesome
Can I have your iPad?
Mother of Cuteness
I see what you did there
Pokemon Reimagined II
Harry Potter as a Disney movie
Oh, just some makeu.... wait a minute
Pokedex Project series by ~lmerlo72
Sedlec Ossuary
Disney Stained Glass
Minimalist Superhero Posters
Because the original dolls are too maintream
When Movie posters go 8-bit
Minimalist Posters Of Disney Films
Advertisement like a Star boss
So I've heard you like macro...
Awesome paper art is awesome.
Architects
Shaun the sheep 3D
Dear Photograph, by Taylor Jones
How to dress the part
So I heard you like Mario Bros
Origami Pikachu
Mother of Tree Houses!
Make-Up Level - Asian
Tattoo lvl: 3D
Just a Elephant.. Wait... What?!?!?
Scumbag teacher shall not pass you all
Awesome Origami
And... Now you want them...
Lamps are too mainstream
So I heard you like plants...
Creative mice
After all this time?
This project was made possible with the technology provided by rf-links.com. Rob Spence is a one eyed filmmaker who has a prosthetic eye with a wireless video camera embedded in it. Its not connected to his brain but it does provide the world's first literal point of view including glancing around and blinking. The Eyeborg Project began when one-eyed filmmaker, Rob Spence decided he wanted a prosthetic eye with a video camera in it. Ocularist Phil Bowen was the first on board who designed a two part prosthetic eye shell that could house electronics. Next came Kosta Grammatis, a multi-talented engineer who designed and executed the world's first wireless camera inside a prosthetic eye…on Rob's kitchen table.
Eyeborg Project -
Movies combined
pipe+bookshelves.jpg (570×837)
Chewing gum magic
Mother of coffee
Epic homemade Iron Man suits are epic
Why so serious?
Pen drawing LVL: Over 9000