Funny
I'll Never Look at a Drive-Thru the Same Way
When two beards cross paths...
Happy fathergeek's day
The five stages of incessant pop music.
Captain Jack Spearow
Australian Troll
Awkward Physical Contacts
Pooping in school
breaking-bad-bingo.jpg (585×750)
The-six-stages-of-taking-a-dump-in-public.png (600×897)
QOGbK.png (1900×1200)
Language Log: Spiral thingy lightning bolt!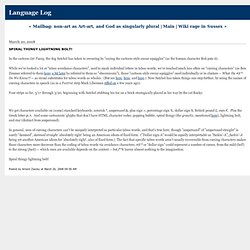 Spiral thingy lightning bolt! In the cartoon Get Fuzzy, the dog Satchel has taken to swearing by "saying the cartoon-style swear squiggles" (as the human character Rob puts it). While we've looked a lot at "taboo avoidance characters", used to mask individual letters in taboo words, we've touched much less often on "cursing characters" (as Ben Zimmer referred to them here; a bit later he referred to them as "obscenicons"), those "cartoon-style swear squiggles" used individually or in clusters -- What the #$*!
Dear Lily
US budget explained.
Good grammar FTW.
Where does your schnoz fit in?
Friend zoned.
A wild girl appeared...
When you're Batman it doesn't matter who's there.
The Shakespearean insult kit.
FINALLY
Jasper realizes...
Finals.
Good vs. evil cat.
Join the resistance.
Setting an alarm clock.
Doing homework.
How rainbows work.
normal_demotiv_pic_7966-jeremy-clarkson.jpg (550×425)
Poetry bear is a poet.
Zombie defense.
Touch screen haters club.
Halloween fun.
Problems with the friend zone.
Harry Potter spoiler alert.
Geek love.
Tags bomb, movie, boom, bombs, explosive, dynamite, explosives, tnt, revolutiongfx, fuse, kaboom, mythbusters, mario, kart, james bond, worms, banana, fight club, terminator, predator, batman, die hard, lethal weapon, fallout 3, nuke, nuclear, lord, of the, rings, nemo, incredibles, bob omb, bobomb, jaws, robocop, spiderman, shell, red, blue, green desktop tablet-landscape content-width tablet-portrait workstream-4-across phone-landscape phone-portrait
"things that go... BOOM!!!" T-Shirts & Hoodies by RevolutionGFX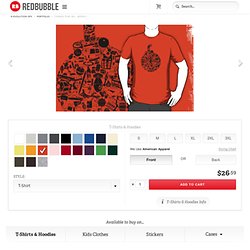 Google Image Result for http://derbyimages.woot.com/1293671/8bbc7b33-d7cb-4a58-b3d8-3f4ed8876469.png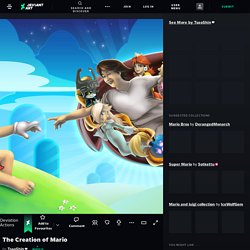 Shigeru Miyamoto creates Mario in a parody of Michelangelo's "Creation of Adam" from the Sistine Chapel. Oh boy! What a journey on this drawing. I was joking with my best friend around about doing a drawing like this and after a few ideas of doing classic game characters in well known masterpieces, we came up with this crazy idea.
The Creation of Mario by *TsaoShin
badmonth.jpg (600×385)
Star Wars Snowflakes
Dutch Southern Old Big Boy http://www.dutchsouthern.com
The Vader's.