WebDev
jQuery lightbox for images, videos, YouTube, iframes | St?phane Caron ? No Margin For Errors. To open inline content, simply: Create a link (<a href="#">).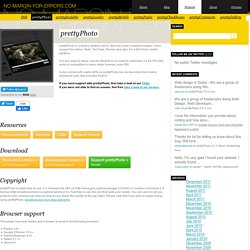 Add the rel attribute "prettyPhoto" to it (rel="prettyPhoto"). Change the href of your link so it is the ID of the inline content you want to open with the ID CSS selector (#). Font Directory. jQuery Masonry ? David DeSandro. Mobile Web and App Development Testing and Emulation Tools | Speckyboy Design Magazine. There are almost twice as many mobile phones in the world than there are computers.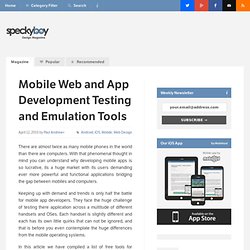 With that phenomenal thought in mind you can understand why developing mobile apps is so lucrative, its a huge market with its users demanding ever more powerful and functional applications bridging the gap between mobiles and computers. Keeping up with demand and trends is only half the battle for mobile app developers.
---