Self Improvement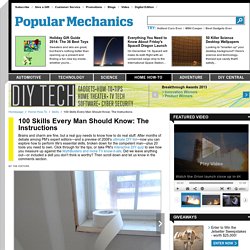 3. Split Firewood Seasoned splitters use a maul, not an ax, to prep firewood. (With its slim taper, an ax head often gets stuck in the end grain.) Don't use a chopping block—it reduces the arc of the swing, which decreases power.
What is important to you 2011 After Candy Chang lost someone she loved, she went through a long period of grief and depression. With time she felt gratitude for the time they had together and eventually she found clarity in her life by contemplating death so much. But she struggled to maintain this perspective.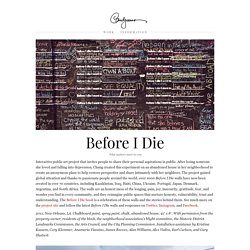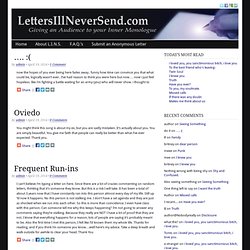 It's been 33 days since I returned back to the US. 32 days since I told you I'm in love with you. 31 days since we last had sex. 25 days since you broke up with me. 23 days since I returned your (my) favorite shirt. And exactly a week since I last saw you, and you asked if I wanted to hang out before I moved to Portland. I said no, because the words, "I could never love you like you deserve.