Japanese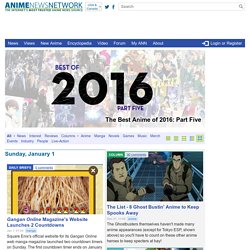 ANNCast - Wayward Sons Justin returns for a Twitter show! More Wind Rises chat, Space Adventure Cobra, the Spring season and more are chewed over. Attack on Titan episodes 1-5 (English Dub) It's not flawless, but Attack on Titan's dub is raw in the best way, successful at yanking out heartstrings and more impressively, maintaining the show's healthy sense of humor. The end result is one of the strongest dubs heard in many years.
Profile: クリス
Nihongodict: Free Online English ⇆ Japanese Dictionary
Welcome! Denshi Jisho is an easy-to-use and powerful online Japanese dictionary. It lets you find words, kanji and example sentences by searching in many ways. The dictionaries are also interlinked so that you can check what the kanji in a word mean individually or what context a word can be used in. You can also look up kanji by the parts they contain.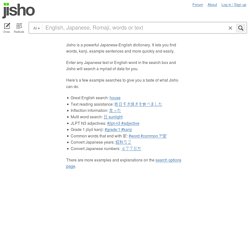 A simple, usable, community based kanji dictionary.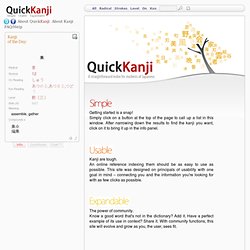 Simple Getting started is a snap!Simply click on a button at the top of the page to call up a list in this window. After narrowing down the results to find the kanji you want, click on it to bring it up in the info panel.