Favorite Reddits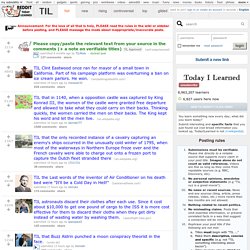 You learn something new every day; what did learn today? Submit interesting and that you just found out (not broad information you looked up, TodayILearned is not /r/wikipedia ). Nothing related to recent politics.
Spotify Playlists
Pirate radio aaaaaarrrrrgggghhhh
Movie Music - Because both movies and music are freaking great!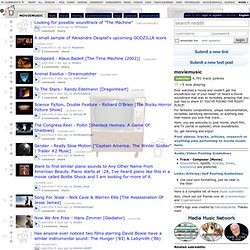 Ever watched a movie and couldn't get the soundtrack out of your head? Or heard a movie soundtrack that was so incredibly amazing that you just had to share it? YOU'VE FOUND THE RIGHT PLACE!
For all your anime music needs.
Game music and remixes.
Chiptunes are so much fun!
groovesharkplaylists: playlists from grooveshark