Help for Teachers
Objectives Increase typing speed Increase spelling accuracy Become more familiar and competent in using the keyboard Procedure Students complete the lesson using individual desktop computers with headsets.
Active Learning | Entry Level | Language Arts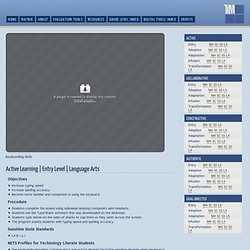 Educational Technology Made Simple | SimpleK12
Blog
Webspiration Classroom Service™ Designed for teachers and students in grades 5-12, Webspiration Classroom™ provides a safe and reliable online learning environment that helps students improve their writing and thinking skills. Proven visual learning methods give students a framework to brainstorm ideas, gather and organize information, build comprehension, and develop written essays, papers and reports.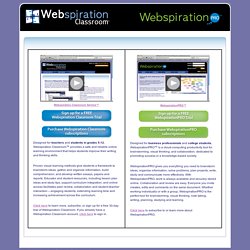 Ready-made thinking guides Map your ideas Blank template Futurelab