Tactical Psychology
How to Read Body Language to Reveal the Underlying Truth in Almost Any Situation. Conservative indeed.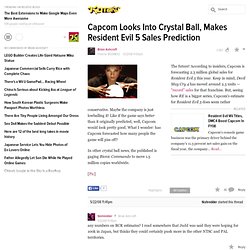 RE5 is a day-1 purchase for me, and I have no clue what the game plays or looks like, what the plot is, and whether it brings anything new to the table at all. Worst case scenario, RE5 will "only" be as good as RE4 - and frankly, even if it was just that, I'd settle for an RE4 rehash in a different setting. Emotions_and_Facial_Expression_by_Cedarseed. 8 Things About Concentrating. "Music helps me concentrate," Mike said to me glancing briefly over his shoulder.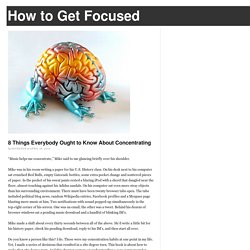 Mike was in his room writing a paper for his U.S. History class. On his desk next to his computer sat crunched Red Bulls, empty Gatorade bottles, some extra pocket change and scattered pieces of paper. In the pocket of his sweat pants rested a blaring iPod with a chord that dangled near the floor, almost touching against his Adidas sandals. How To Win An Arguement. Arthur Schopenhauer (1788-1860), was a brilliant German philosopher.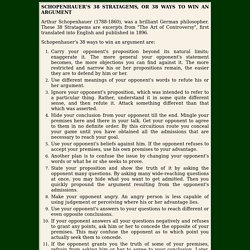 These 38 Stratagems are excerpts from "The Art of Controversy", first translated into English and published in 1896. Carry your opponent's proposition beyond its natural limits; exaggerate it. The more general your opponent's statement becomes, the more objections you can find against it. The more restricted and narrow his or her propositions remain, the easier they are to defend by him or her. Body Language Cues. Art by LaetitziaAs we all know, communication is essential in society.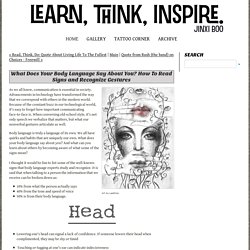 Advancements in technology have transformed the way that we correspond with others in the modern world. Because of the constant buzz in our technological world, it's easy to forget how important communicating face-to-face is. How To Influence. Planting Ideas in Someone. This is really more of a side effect of the way that computer sales work.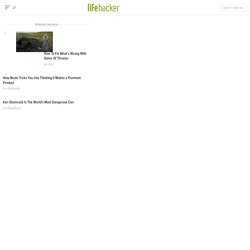 As a computer salesman, my goal is to pair you with a computer that (a) you'll be able to use to accomplish everything you want to do with a computer, including things you weren't thinking about (games, netflix) but that you'll use the thing for anyway, (b) that is capable of running things that your workplace / school will require of you, and also (c) that fits into your lifestyle well enough that it's something you'll be happy to keep using. If I fail at this job, two things will happen. You'll definitely be upset with me, because I sold you a product that didn't do what you needed. You're also very likely to return the product for a different one, and that hurts my numbers more than me selling you a cheap computer.
---