Life Lessons
10 Life-Enhancing Things. By It usually takes us much longer to change our moods than we'd like it to take.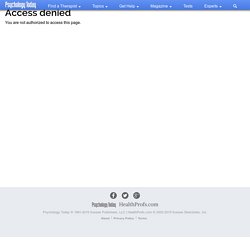 Here are ten things you can do in ten minutes or less that will have a positive emotional effect on you and those you love. 17 things no one probably have told you yet (comics by alex noriega) - wave... - StumbleUpon. Posted by rd on Monday, August 15, 2011 · Mozambique based illustrator Alex Noriega loves drawing, reading and drawing even more.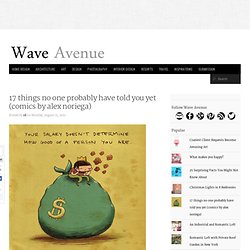 Alex was born and raised in Barcelona, went to Llotja, an art and illustration school also in Barcelona. After finishing school, he worked odd jobs and eventually landed a job as an illustrator in a fashion company. Finally, the call to blog got to him. 30 Things to Stop Doing to Yourself. Post written by: Marc Chernoff Email When you stop chasing the wrong things you give the right things a chance to catch you.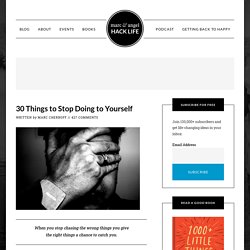 As Maria Robinson once said, "Nobody can go back and start a new beginning, but anyone can start today and make a new ending." Nothing could be closer to the truth. But before you can begin this process of transformation you have to stop doing the things that have been holding you back. The Dalai Lama's 18 Rules For Living.
May 6, 2011 | 42 Comments » | Topics: Life, List At the start of the new millennium the Dalai Lama apparently issued eighteen rules for living.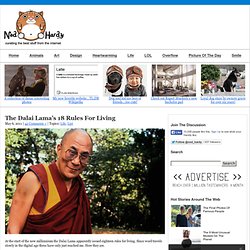 Since word travels slowly in the digital age these have only just reached me. 50 Lessons I wish I had learned earlier. Welcome to our blog!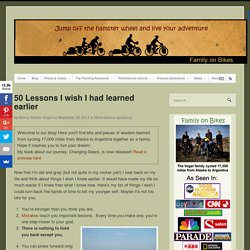 Here you'll find bits and pieces of wisdom learned from cycling 17,000 miles from Alaska to Argentina together as a family. Hope it inspires you to live your dream! My book about our journey, Changing Gears, is now released! Code of Conduct - StumbleUpon.
---