The Illegal Iraq War
Hans Blix: "Cheney threatened to discredit me" (Closed Captioned)
Fox News has an ignorant story today on their website.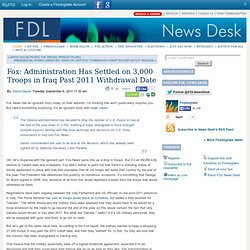 Fox: Administration Has Settled on 3,000 Troops in Iraq Past 2011 Withdrawal Date
Joseph C. Wilson
Joseph Charles Wilson IV (born November 6, 1949) is a former United States diplomat best known for his 2002 trip to Niger to investigate allegations that Saddam Hussein was attempting to purchase yellowcake uranium; his New York Times op-ed piece, "What I Didn't Find in Africa";[1] and the subsequent "outing" of his wife Valerie Plame as a CIA agent.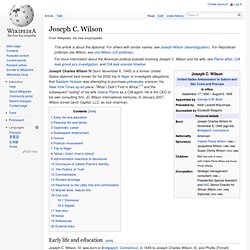 An inquiry into the death of an Iraqi civilian who died while in British custody in Iraq, has found that he was the victim of "unjustified and brutal violence". Baha Mousa died in British army custody in Basra in 2003.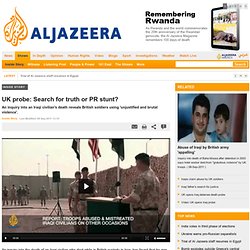 UK probe: Search for truth or PR stunt? - Inside Story
Donald Rumsfeld Unknown Unknowns !
Valerie Elise Plame Wilson (born August 13, 1963), known as Valerie Plame, Valerie E. Wilson, and Valerie Plame Wilson, is a former United States CIA Operations Officer and the author of a memoir detailing her career and the events leading up to her resignation from the CIA.
Valerie Plame