BUSINESS & MARKETING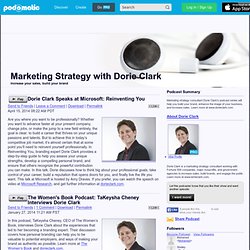 December 20, 2013 06:30 AM PST In this NetConnect podcast, Mike Dulworth, Chairman and CEO of Executive Networks, interviews Dorie Clark about personal branding. Discussion points include the difference between your personal brand and your elevator pitch, how to gather critical feedback on your brand, and the philosophy of identity in business. Learn more at the Executive Networks website and dorieclark.com. October 16, 2013 11:26 AM PDT
PodOmatic | Podcast - Marketing Strategy with Dorie Clark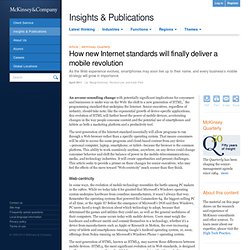 An arcane-sounding change with potentially significant implications for consumers and businesses is under way on the Web: the shift to a new generation of HTML, the programming standard that underpins the Internet. Senior executives, regardless of industry, should take note; like the exponential growth of device-specific applications, this evolution of HTML will further boost the power of mobile devices, accelerating changes in the way people consume content and the potential use of smartphones and tablets as both a marketing platform and a productivity tool. The next generation of the Internet standard essentially will allow programs to run through a Web browser rather than a specific operating system.
How new Internet standards will deliver a mobile revolution - McKinsey Quarterly - Marketing & Sales - Digital Marketing
Social media (social networking) is content created by people using accessible and free Internet online resources. Social media allows people to discover and share information, including text, pictures and video. It's a relatively new and innovative way for people to connect and form relationships, both personal and business. Social media web sites include blogs, Facebook, Twitter, YouTube, Google+, Linked In, FourSquare, Pinterest, and many more. [list style="arrow"] (Eager to get started?
Social Media 101 | Maestro Social Media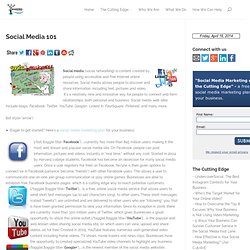 OciecPrac.pl
INVESTOPEDIA
Skuteczne newslettery i e-mail marketing bez abonamentu - FreshMail
The traveling salesman, the carnival barker and the old-time businessman can hit and run. Make the sale, cut your costs, move on. Today, though, in the connection economy, two huge factors are at work:
HUBSPOT Whitepapers & eBooks
Dropbox makes two acquisitions – Investment Round Up April 18, 2014 By Red Herring Editorial Team Leave a Comment Series A According to TechCrunch, San Mateo-based marketing performance management company Beckon has secured $8 million in a Series A round.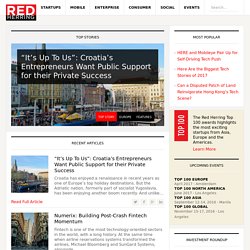 What Is The Future For Display Advertising?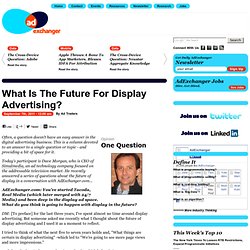 Often, a question doesn't have an easy answer in the digital advertising business. This is a column devoted to an answer to a single question or topic - and providing a bit of space for it. Today's participant is Dave Morgan, who is CEO of Simulmedia, an ad technology company focused on the addressable television market. He recently answered a series of questions about the future of display in a conversation with AdExchanger.com...
Last Updated Jul 19, 2011 8:41 AM EDT Social media marketing may get all the buzz, but Google advertising still drives tremendous web traffic (and profits for Google): Over the last year Google generated over $33 billion in revenue, 97% coming from advertising, with a major portion of that from AdWords. So what are the most searched, most expensive Google AdWords? Here's a list from WordStream, a search marketing software and services firm.
The 20 Most Expensive Google AdWords — And How to Compete Against Them | BNET