Cerebral
Free Online Literature and Study Guides. Joseph Campbell Foundation. Two New Joseph Campbell DownloadsPrint | The Joseph Campbell & Jean Erdman ScholarshipPrint | Mythological ToolBox at Esalen, March 23-28, 2014Print | Robert Walter, Joseph Campbell's editor, publisher, and JCF President, will lead the activities, joined by Tai Ji dancer and author, Chungliang Al Huang.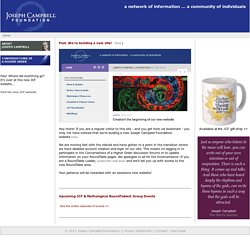 If you dare to revision yourself, you are invited to join our improvisational rebirth rituals, March 23 -28, 2014, at the Esalen Institute in Big Sur CA.. Reserve your spot today! For more information on this year's Mythological ToolBox™ Playshop, visit this page>> Philosophy since the Enlightenment, by Roger Jones.
The Complete Works of William Shakespeare.
---