Indie Games
The Next Smart Video Game Only Lets You Kill Once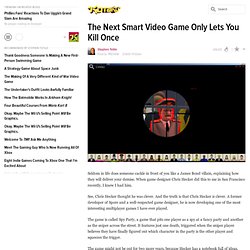 SExpand Seldom in life does someone cackle in front of you like a James Bond villain, explaining how they will deliver your demise. When game designer Chris Hecker did this to me in San Francisco recently, I knew I had him. See, Chris Hecker thought he was clever. And the truth is that Chris Hecker is clever. A former developer of Spore and a well-respected game designer, he is now developing one of the most interesting multiplayer games I have ever played.
Random tower of games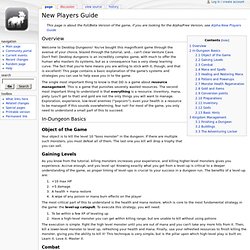 From DDwiki This page is about the Full/Beta Version of the game, if you are looking for the Alpha/Free Version, see Alpha:New Players Guide In-Dungeon Basics
New Players Guide - DDwiki
Desktop Dungeons - DDwiki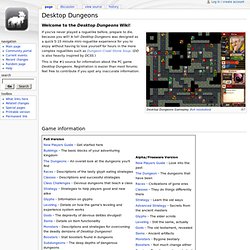 From DDwiki Welcome to the Desktop Dungeons Wiki! Beta version of Desktop Dungeons If you've never played a roguelike before, prepare to die, because you will! A lot!
DEVICE 6 Simogo (iOS) Finalist: Excellence in Audio, Excellence in Narrative, Excellence in Visual Arts, and Seumas McNally Grand Prize Honorable mention: Excellence in Design and Nuovo Award A surreal thriller in which the written word is your map, as well as your narrator. DEVICE 6 plays with the conventions of games and literature, entwines story with geography, and blends puzzle and novella, to draw players into an intriguing mystery of technology and neuroscience. Anna wakes up in a castle on a remote island, with little recollection of how she got there. All she remembers is an unusually unpleasant doll.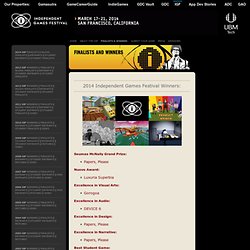 The 13th Annual Independent Games Festival Finalists
The Dream Machine
The Dream Machine
W!Games | GREED CORP | Turn-based strategy at its finest