Cool Stuff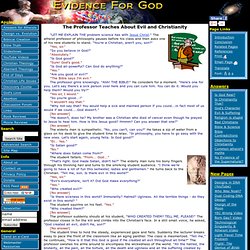 "LET ME EXPLAIN THE problem science has with Jesus Christ." The atheist professor of philosophy pauses before his class and then asks one of his new students to stand. "You're a Christian, aren't you, son?"
The Professor Teaches About Evil and Christianity
FatFingers - eBay typos, misspelling & spelling mistakes
25 Napping Facts Every College Student Should Know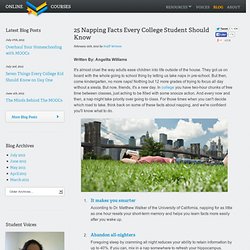 Written By: Angelita Williams
Can you believe how much little details can change the way of your life? How much can little life hack tips change they way you do stuff and help you in your daily routine? Take a look at our today's article and you will be amazed how small and inexpensive things can manage they way of your lifestyle. Be sure to bookmark this article and to remember every single image from it. Maybe you already know few of them, but once you try out this amazing live hack food tips you will know how good they are.
Food Tips Life Hack | Foood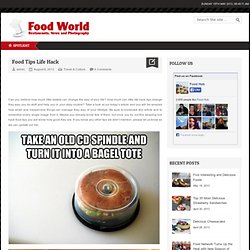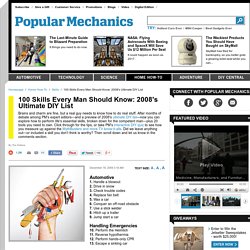 100 Skills Every Man Should Know: 2008's Ultimate DIY List
Automotive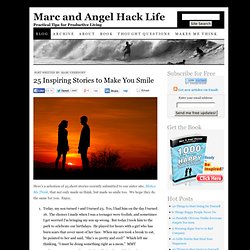 post written by: Marc Chernoff Email Here's a selection of 25 short stories recently submitted to our sister site, Makes Me Think, that not only made us think, but made us smile too. We hope they do the same for you. Enjoy. Today, my son turned 7 and I turned 23.
25 Inspiring Stories to Make You Smile
Songza - Listen to Music Curated by Music Experts
like a boss : Crazy Liver
PINC. STUFF | Sweet and Yummy Accessories by Sheryl Ng
What do you love?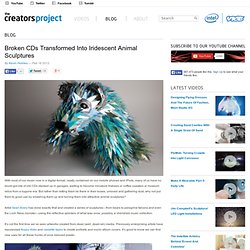 With most of our music now in a digital format, neatly contained on our mobile phones and iPods, many of us have no doubt got lots of old CDs stacked up in garages, waiting to become miniature frisbees or coffee coasters or museum relics from a bygone era. But rather than letting them lie there in their boxes, unloved and gathering dust, why not put them to good use by smashing them up and turning them into attractive animal sculptures? Artist Sean Avery has done exactly that and created a series of sculptures—from bears to peregrine falcons and even the Loch Ness monster—using the reflective splinters of what was once, possibly, a cherished music collection.
Broken CDs Transformed Into Iridescent Animal Sculptures
Wanelo - Find unique products and stores you have never heard of.
Koalas to the Max dot Com
post written by: Marc Chernoff Email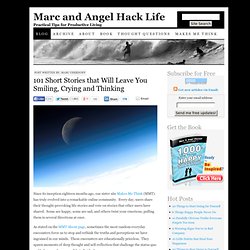 101 Short Stories that Will Leave You Smiling, Crying and Thinking
Genius Ideas | It's Almost Genius
Stemware Holder For The Dishwasher You can buy these Stemware Holders For The Dishwasher here on Amazon-Quirky Tether Stemware Saver – Flexible Dishwasher Attachment Read More »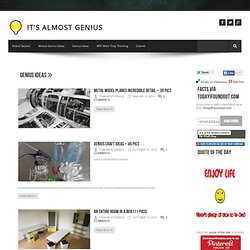 Simple Ideas That Are Borderline Genius (35 Pics)
Earth View