International
New York - Wall Street is being occupied by protesters against corporate greed.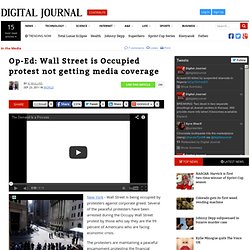 Op-Ed: Wall Street is Occupied protest not getting media coverage
Immortal Technique at Occupy Wall St. Protest Sep. 27 2011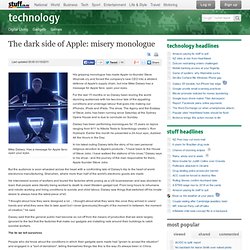 Last updated 05:00 01/10/2011
The dark side of Apple: misery monologue
Sacrificing the Amazon and its Peoples for Dirty Energy Traditional fishing in the Xingu. Photo Credit: Christian Poirier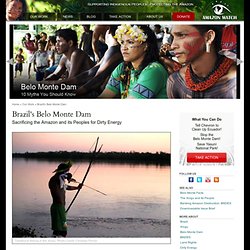 Last updated 10:42 28/09/2011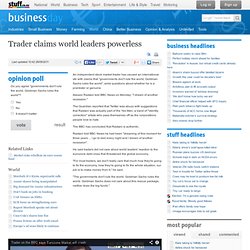 Trader claims world leaders powerless
Arrests over Wall Street protest
Last updated 18:29 25/09/2011 About 80 people were arrested on Saturday as demonstrators who were camped out near the New York Stock Exchange marched through lower Manhattan, police said.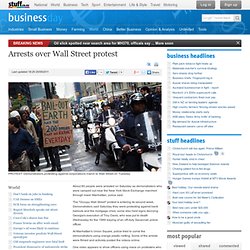 Elizabeth Warren: 'There is nobody in this country who got rich on his own' - National Libertarian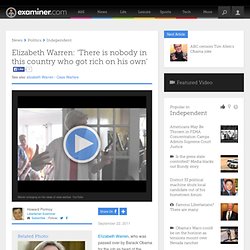 Elizabeth Warren , who was passed over by Barack Obama for the job as head of the Consumer Financial Protection Bureau, has announced she is running for the Senate in 2012. She will vie for the seat from Massachusetts long occupied by the late Ted Kennedy and currently held by Republican Scott Brown. No sooner had Warren formally declared her candidacy than she jumped into the political fray with a disquisition on class warfare , which she views as mythical (h/t The Blaze):
31633.jpg (JPEG Image, 550x411 pixels)
MSNBC on NYPD Police Brutality during Occupy Wall St. Lawrence O'donnell with "The Last Word"
09-21-11 4 - Silent Protest, with Will Bunch - Countdown with Keith Olbermann