Funny stuff
145736_700b_v1.jpg (JPEG Image, 698x522 pixels)
Font Conference
Amish gang sought over hair-cutting assaults - Crime
Awkward silence You are talking to an acquaintance or having dinner with your coworkers. The conversation suddenly comes to a crossroads and no one knows where to steer it. The silence has extended past the 6-second mark and the awkwardness is increasing exponentially.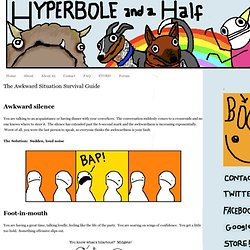 The Awkward Situation Survival Guide
Things That Are Not Steampunk #1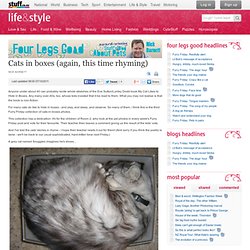 Last updated 08:00 07/10/2011 Anyone under about 40 can probably recite whole stretches of the Eve Sutton/Lynley Dodd book My Cat Likes to Hide in Boxes. Any many over-40s, too, whose kids insisted that it be read to them. What you may not realise is that the book is non-fiction.
Cats in boxes (again, this time rhyming)
An example of wrap rage with a plastic light bulb package. Wrap rage , also called package rage , is the common name for heightened levels of anger and frustration resulting from the inability to open hard-to-open packaging , particularly some heat-sealed plastic blister packs and clamshells . Consumers suffer thousands of injuries per year, such as cut fingers and sprained wrists, from tools used to open packages and from the packaging itself. Easy-opening systems are available, when desired, to improve convenience to end-users. [ edit ] Background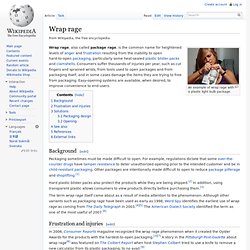 Bestiality advocate Malcolm Brenner—author of famed dolphin sex memoir Wet Goddess —is back in the spotlight! A self-described sex cult survivor, peyote enthusiast, and Wiccan, Brenner claims to have had a nine-month sexual relationship with a female theme park dolphin in the '70s. He wrote a memoir last year , but it was not until this week, when he gave an interviews to a New Zealand TV show and someone called " Bubba the Love Sponge ," that Brenner's tale ended up on Huffington Post and other sites. He is now ordering a second run of his book and giving interviews to promote it.
Man's Dolphin Sex Memoir Suddenly Very Popular