Desserts
How to Pipe Icing Roses — Zoe Bakes - StumbleUpon. I baked this spring bouquet of cupcakes for my Weekend Baker post on the Cooking Channel blog.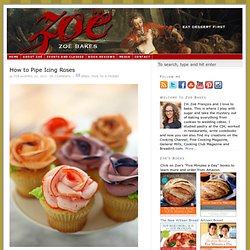 I was limited in space and wanted to go into a bit lot more detail on how to pipe the icing roses. Creating these flowers is not at all difficult, but it helps to have some simple tricks of the trade. With a little practice and the right tools you can easily recreate these flowers. Chocolate Kiwi Popsicles - Simple Saturday. 1) Kiwi - peeled and cut in 1 inch thick rounds, with a popsicle stick in each round.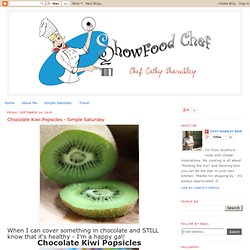 Freeze on a tray in the freezer. 2) 1 cup Chopped dark chocolate and 1/2 cup Coconut oil - melted over a double boiler, then cooled to room temp. Easy As 1, 2, 3 | Churros with Chocolate Dipping Sauce & toasty biscuit - StumbleUpon. The other day my friend sent me a text and asked, "I want to try making doughnuts and want to make churros but they look difficult.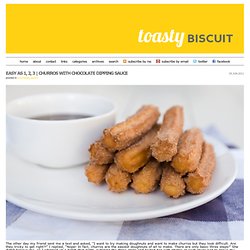 Are they tricky to get right?!" I replied, "Nope! Une Vie Saine: Strawberry Champagne Slushies - StumbleUpon.
---