Things You Watch
The Mean Reds Scene from Breakfast at Tiffany's Movie (1961
Important: You must only upload images which you have created yourself or that you are expressly authorised or licensed to upload. By clicking "Publish", you are confirming that the image fully complies with TV.com's Terms of Use and that you own all rights to the image or have authorization to upload it. Please read the following before uploading Do not upload anything which you do not own or are fully licensed to upload. The images should not contain any sexually explicit content, race hatred material or other offensive symbols or images. Remember: Abuse of the TV.com image system may result in you being banned from uploading images or from the entire site – so, play nice and respect the rules!
Watch Pan Am Online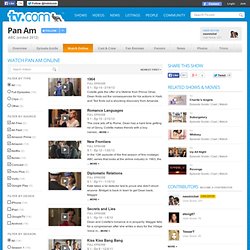 Greek Alphabet Song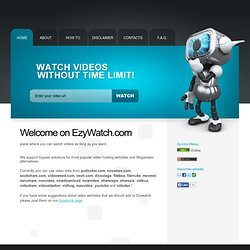 Welcome on EzyWatch.com place where you can watch videos as long as you want. We support bypass solutions for most popular video hosting websites and Megavideo alternatives. Currently you can use video links from putlocker.com, novamov.com, sockshare.com, videoweed.com, veoh.com, divxstage, filebox, filenuke, movreel, movshare, nosvideo, nowdownload, nowvideo, sharerepo, sharesix, vidbux, videobam, videoslasher, vidhog, maxvideo, youtube and vidxden !
THE BERRICS
Sorry, currently our video library can only be watched from within the United States Hulu is committed to making its content available worldwide. To do so, we must work through a number of legal and business issues, including obtaining international streaming rights. Know that we are working to make this happen and will continue to do so. Given the international background of the Hulu team, we have both a professional and personal interest in bringing Hulu to a global audience.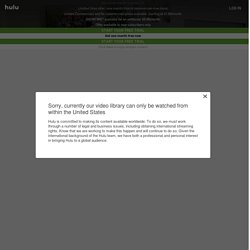 WatchMan Please note that these are sponsor's text links on all pages and they in no way mean that the sponsors have the movies for streaming or provide links to the movies for streaming. The "Watch Full Movie" links are also sponsor's links promoting XviD codec and Graboid membership. The flash player is a flash banner displaying the ads and it no way that it will play any movies upon installation of XviD codec or Graboid video.