Comfort
Happy Mother's Day! (Want more ideas of what to do with your cupcake pan? Check out my recipe for Sour Cherry Crustless Cheesecake Cupcakes with Sour Cherry Glaze) Back to Mother's Day though!
Snacking In The Kitchen: Mother's Day 2010 Brunch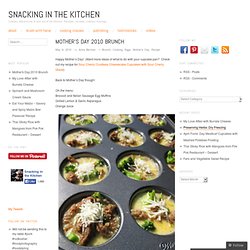 It's been ridiculously hot in NYC this week!
Apple and Bacon Stuffed Pork Chops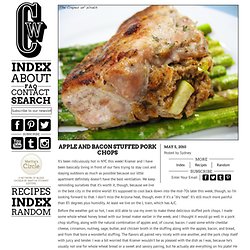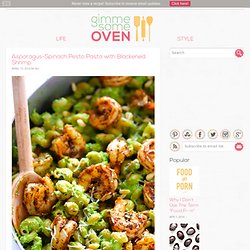 So, you know how I talked in my last post about being on a taco kick in my last post? Well, apparently I tend to cook in waves, because this week has also been shrimp-o-rama here at my place.
1 Bring a medium (6- to 8-quart) pot of water to a boil.