9/11 Theories
911 Eyewitness proves that the U.S. Government orchestrated the 9/11 attacks! Concrete evidence shows US government nuked New York City on 9/11. General of all American Intelligence: 911 was a fraud! Who Killed John O'Neill? Z. brzezinski note. U.S. narcotics policy in Afghanistan has been subordinated ...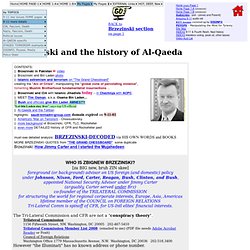 Who is Tim Osman? Ask Jeeves, he knows. Take Over World (Akron, OH) (homepage 1 of 3) Complete 911 Timeline. The initial trial of militants accused of being involved in the 1999 Millennium Plot (see November 30, 1999) ends with convictions for most of the defendants, as 22 of the 28 accused are found guilty, with six acquittals and six death sentences.
[New York Times, 1/15/2001; Associated Press, 12/16/2002] At the start of the trial, only 15 of the accused are present, the rest being tried in absentia. One is Algerian and another is Iraqi, although most are Jordanians of Palestinian origin. [Independent, 4/21/2000] The defendants include: Abu Qatada, a senior militant cleric based in London, is sentenced in absentia to 15 years in prison. Who Killed John O'Neill? One Actor, One Room, Seven Characters: 9/11.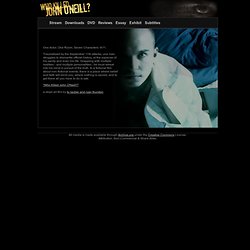 Traumatized by the September 11th attacks, one man struggles to dismantle official history, at the expense of his sanity and even his life. Grappling with multiple realities - and multiple personalities - he must retreat into his mind in pursuit of the truth.
No Plane Theory. Controlled Demolition.
---