Web design
Designer Templates | MailChimp.com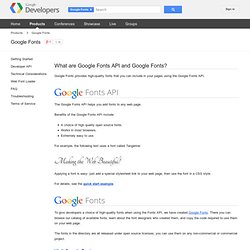 Font API - Google Code
What are Google Web Fonts API and Google Web Fonts? Google Web Fonts provides high-quality web fonts that you can include in your pages using the Google Web Fonts API. The Google Web Fonts API helps you add web fonts to any web page. Benefits of the Google Web Fonts API include: A choice of high quality open source fonts. Works in most browsers.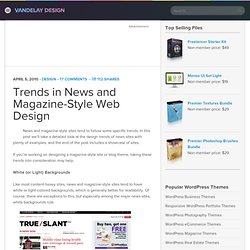 Trends in News and Magazine-Style Web Design | Vandelay Design B
Published in Design News and magazine-style sites tend to follow some specific trends. In this post we'll take a detailed look at the design trends of news sites with plenty of examples, and the end of the post includes a showcase of sites.