Want
Lytro. Tatum Print Blazer Mid Dunk, Nike Liberty 2011 Collection. Making Ideas Happen: Overcoming the Obstacles Between Vision and Reality: Amazon.co.uk: Scott Belsky. Anyone with much experience with brainstorming sessions already knows that "making ideas" is quite easy.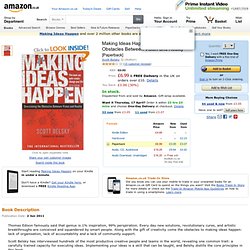 Making them HAPPEN is quite a different challenge and a much more formidable one. Again I am reminded of Thomas Edison's admonition, "Vision without execution is hallucination. " What we have in this book is a remarkably comprehensive as well as a lively and informative discussion of how almost anyone can develop the capacity to master a process that Scott Belsky characterizes as a "primer": 1. Men's accessories - necessary luxuries - Maxx & Unicorn billfold. My Account Register Sign In ship to: France.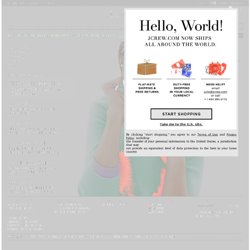 Table-pot White | Low table Compagnie - Adrien Gardère | Shop for design furniture and decoration with Made in Design. Table-Pot makes it possible to create a plane surface around a pot from 30 to 50 cm in diameter in order to form a true coffee table (62 X 62 cm).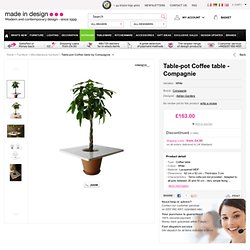 The pot (not provided) becomes the foot of table! Manufactured in white lacquered MDF, Table-Pot is composed of two rectangular boards which are fixed between them and fit into your pot. Fern, ficus, palm tree... it's easy to change your table! Your plants, which up to that point had only a decorative value, will find a true utility. Other colors are available on request, please consult us. Field Notes — "I'm not writing it down to remember it later, I'm writing it down to remember it now."
A Cozy Collection of Soft and Adorable Wool Baby by HandKnitHugs. I am absolutely in love with wool!!!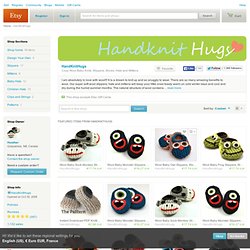 It is a dream to knit up and so snuggly to wear. There are so many amazing benefits to wool. Our super soft wool slippers, hats and mittens will keep your little ones toasty warm on cold winter days and cool and dry during the humid summer months. The natural structure of wool contains tiny air pockets which regulate temperatures and absorb moisture from the skin and air without feeling wet (no sweaty heads, hands or feet). also, it will not create static... no more bad hair days!! It is very durable and has a great shape memory. Sky Cafe Art Print - Society6. ASOS Premium Slub Boxy Top at ASOS. Design Studio.Boutique.Inspiration.Design Actions |
Sing Sing Tray.
Archived 30/03/2011. Product / CLF 1999. Bon chien. Social Print Studio - We do nice things with your photos. Nudge: Improving Decisions about Health, Wealth, and Happiness: Amazon.co.uk. Nudge: Improving Decisions About Health, Wealth, and Happiness Drinking Pernod in Paris watching the Seine and the world flowing by makes you feel good enough to take a whole duty free bottle of the stuff home with you.
Which if you've ever tried it, you'll know is a big mistake. Pernod tastes good in Paris, or maybe elsewhere in France, because we Brits like not so much the actual drink as the context in which we consume it. But at home... Context is the main theme of Thaler and Sunstein's `Nudge'. Future Shock: Amazon.co.uk: Alvin Toffler. Special Offers and Product Promotions Frequently Bought Together Customers Who Viewed This Item Also Viewed Page 1 of 10 (Start over) Sell a Digital Version of This Book in the Kindle Store.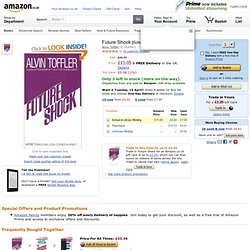 ---