Second screen
iPad-enabled shopping carts designed for live sports
Hard on the heels of our story about IKEA's "Mänland" initiative in Australia comes word of yet another retail effort focused primarily on men. The setting this time is a Sainsbury's grocery store in London, where a partnership with television provider Sky is allowing shoppers to watch key sports events while they shop using in-cart iPad docks and speakers. The new Sky Go trolley, being tested in the Cromwell Road Sainsbury's store in West London, comes complete with a tilting iPad holder and speakers along with an onboard battery with self-charging solar panel. All sports-minded shoppers need do is download the Sky Go streaming app onto their tablet and then load it into the shopping cart's dock. From there they can keep up with all the latest Sky Sports News live while they do their shopping.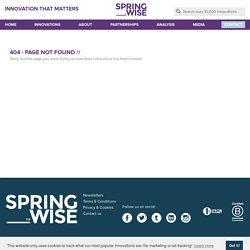 2Screen 2010 - Kevin Slavin on Vimeo
New mobile trends emerge in UK
Viewing Internet content on HDTV is a painfully tricky affair these days but Snapstick thinks they can succeed where others have crashed and burned. Forget Google TV , Boxee Box and Apple TV for a moment. Snapstick's whole philosophy seems different and that's where it might have a chance.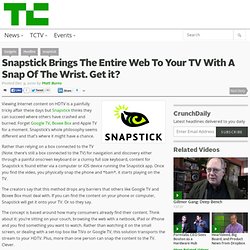 Snapstick Brings The Entire Web To Your TV With A Snap Of The Wrist. Get it?
Snapstick brings the web to your TV with a flick of the wrist - FLIP MODE.