Illustration
I EAT ART
Links and Tips for Storyboarding & Illustration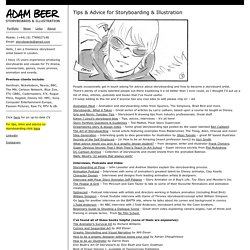 People occasionally get in touch asking for advice about storyboarding and how to become a storyboard artist. There's plenty of crazily talented people out there explaining it a lot better than I ever could, so I thought I'd put up a list of links, articles, podcasts and books that I've found useful. I'll keep adding to this list and if anyone has any cool sites to add please chip in! – Ad
Zuttoworld
Home : Antonio Ladrillo
David Choe
Want to know what's up at Pictoplasma? Where is the next gathering? What's the deadline for submissions? Is there a new book in the pipeline?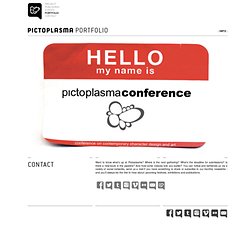 Pictoplasma Services
Made Up Design & Illustration by Charles Williams
coboi
4Wall is a collective of the world's best contemporary illustrators.
Project Details We developed the online portfolio and webstore for the art collective 4Wall in collaboration with Cambridgeshire based digital agency Isle Interactive. The aim of the relaunch of 4Wall was to greatly expand the site to not only list artists and their art but to become a hub for 4Wall's illustrators activities as well as profiling similar exhibitions and news stories. The website has an online store with all transactions processed via Google Checkout, Google's user friendly and trusted checkout application.
Louisa Scarlet Gray :: Home