House stuff
RedinFred
Great design. Straight from designers.
Houzz- Home Design, Decorating and Remodeling Ideas and Inspiration, Kitchen and Bathroom Design
the selby - photos in your place. featuring photographs, paintings and videos by todd selby of interesting people and their creative spaces
design attractor
hutch studio
Popular Art Prints - Society6
Popular All « PrevNext » « Prev1234 ... 79Next »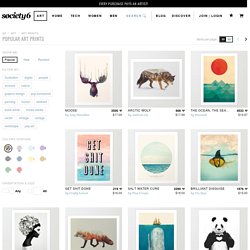 Happy Chic decorative home accessories and designer pottery from Jonathan Adler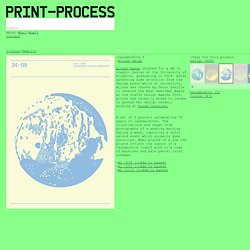 Product / Launderette 3
•Launderette 3 •Alison Haigh Alison Haigh studied for a BA in Graphic Design at the University of Brighton, graduating in 2009. After gathering some attention from the design press while at university, Alison was chosen by Peter Saville to receive the Best Newcomer Award at the Grafik Design Awards 2010. Alison has recently moved to London to persue her design career, working at Proud Creative.
Designer furniture straight from the makers to your home
Lynn Chase "Jungle Jubilee" Dinnerware - Horchow
Atypyk
Jangneus Design - Subscribe
Loans - Everybody wins, except the fat cats!
dwelle. sustainable micro-buildings... zero carbon sheds for living, micro homes, garden office studios, holiday cabins, play rooms, home gyms and beach huts
Gift Ideas, Unique Gifts and Personalised Gifts
Beach and Surf Decor | Hawaiian Bedding | Tropical Bedding | Bun
Daddy Likey
Bookshelf Porn: Archive
Unique and Creative Bookshelves
The most unusual modern bookshelves and creative shelf designs that will store your favourite books in style. Console Bookshelf Modern bookshelf by Stanislav Katz. doubles as a reading bench.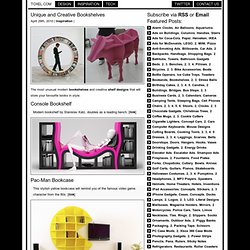 Lily Pond - Sushi set Black - Green - Red | Sushi set A di Alessi - Stefano Giovannoni | Shop for design furniture and decoration with Made in Design
"We are all familiar with "The Chin Family", the famous and successful series of small, familiar personages, in which each performs a household function. Egg-cup, pepper mill, magnets, bookmarker, caps...The fruitful cooperation between Alessi and the National Palace Museum in Taiwan continues under the direction of Stefano Giovannoni, once again highlighting the concept of combining aspects of Western culture and Chinese history. OrienTales is the latest episode in this demanding and stimulating cooperative project. Colours, bizarre but functional shapes, popular images.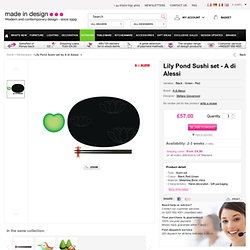 With our themed designs, Light switches can now be feature in their own right! Our totally unique range of handmade Safari Animal light switches are the perfect way to add the finishing touch to funky hallways, bright and vibrant kitchens, children's and kids Safari or Jungle themed bedrooms, in fact, any room of your home.Why buy a stick on light switch cover plate when you can exchange the whole light switch for one which will quite simply demand attention by all who enter the room. They make great unique gifts too, unusual Christmas presents and of course, the Perfect housewarming Gift! Scroll through Giraffes, Rhinos, Zebras, Hippos, Tigers and Leopards to name a few. Click the pictures for more info, or the Buy Now button to get your very own delivered direct to your door in days.
Safari Animal Light Switches - Candy Queen Designs - childrens l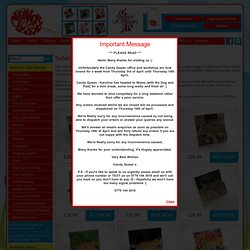 Domestic Sluttery
Vintage Swimwear chronicles the evolution of the swimsuit in all its various incarnations over the last century, from woollen one-piece swimsuits in the 1910s to the corseted costumes worn by 1930s Hollywood screen sirens, and from the invention of the bikini right through to the use of latex, lycra and other hi-tech fabrics in today's designs. Whilst it might seem like an unusual subject to buy a book on for anyone other than the most enthusiastic fashionistas and vintage obsessives, Vintage Swimwear actually does a lot more than it says on the tin. Gorgeously illustrated throughout with fashion photography and archive memorabilia from manufacturers, models and designers, they combine to form a fascinating isight into the the way fashion – viewed by so many as superficial and fickle – can be a barometer of its social and cultural context, our developing obsessions and lifestyle trends.
Designed by Matharoo Associates, this beautiful curtain door was created for the diamond merchant's residence in Surat, India.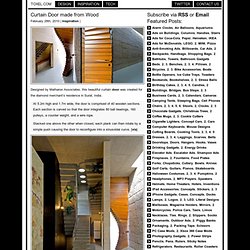 Curtain Door made from Wood
The Swish Life Magazine
Untitled Document