Design blogs
evalottchen's photosets on Flickr
TED Quotes are made possible by Allianz SE Facts, insight and humor —in shareable bites TED Quotes brings you salient bits of TEDTalks, on everything from activism to storytelling, from chemistry to curiosity.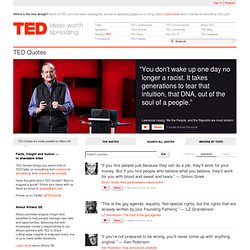 TED Quotes: Facts, insight and humor from TEDTalks — in shareable bites
The Dilemma of Being a Cyborg
The Kid Should See This.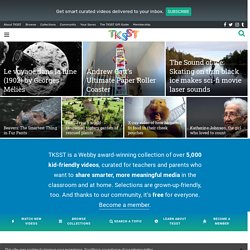 Revisiting Juan Fontanive's mechanical, looping flipbooks: Vivarium. From the artist's bio: Juan Fontanive makes films without using light. Often recycling the mechanical parts of found clocks and pushbikes as the portable containers of his 'animations'. His interest lies in the beauty of sequential and repetitive movement… Pages fall in neat layers in the manner of a paper fountain, somewhere between film and sculpture - there is no 'screen' as such. We've enjoyed Fontanive's kinetic sculptures before… remember these?
You always remember the first time someone calls you ugly on the internet. I imagine -- although it hasn't happened to me -- you always remember the first time someone threatens to rape you, or kill you, or urinate on you. The sheer volume of sexist abuse thrown at female bloggers is the internet's festering sore: if you talk to any woman who writes online, the chances are she will instantly be able to reel off a greatest hits of insults.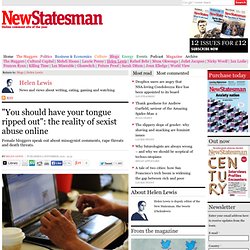 "You should have your tongue ripped out": the reality of sexist abuse online
Reading "Steve Jobs": The Upside Of Unreasonable Demands | Co. Design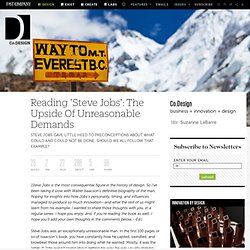 [Steve Jobs is the most consequential figure in the history of design. So I've been taking it slow with Walter Isaacson's definitive biography of the man, hoping for insights into how Jobs's personality, timing, and influences managed to produce so much innovation--and what the rest of us might learn from his example. I wanted to share those thoughts with you, in a regular series. I hope you enjoy, and, if you're reading the book as well, I hope you'll add your own thoughts in the comments below.--Ed.]
Little Big Details
Startup Quote
Some would consider me to not be very enthusiastic for playing board games. HOWEVER, I do appreciate a nice package design. ANDREW CLIFFORD CAPENER has done just that with revamping the traditional SCRABBLE BOARD GAME.
JULIE DIGS DESIGN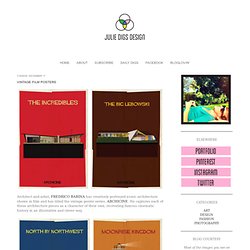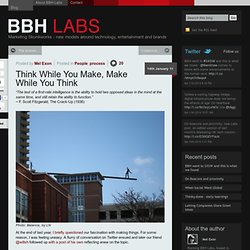 Think While You Make, Make While You Think
"The test of a first-rate intelligence is the ability to hold two opposed ideas in the mind at the same time, and still retain the ability to function." ~ F. Scott Fitzgerald, The Crack-Up (1936)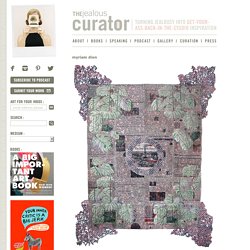 The Jealous Curator
These arrived in my inbox the other day. Yep, I love this "job"! Chilean artist, Pascuala Lira made my heart skip a beat with her lovely compositions, gorgeous color choices, and yes, I kinda love that lady behind the couch! Blue-soled shoes? Amazing.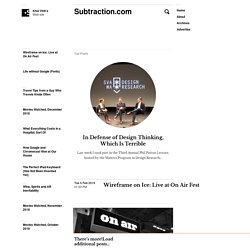 Subtraction.com
Last weekend I found some time to make some tech improvements to our house which are probably only mildly interesting to most people but hey, that's why I have this blog. The headline item was probably replacing our generic thermostat with a Nest thermostat. The physical installation was easy, but I was surprised by some bugs getting the Nest thermostat to successfully connect to our AirPort wi-fi network. I routinely connect new devices without a problem, but the Nest just couldn't make it happen on its own. Ultimately, some combination of removing the AirPort's guest network (which we never really made use of at our home), creating a DHCP reservation for the Nest's MAC address, turning off the security protocols (and later turning them back on), and entering the router's lengthy WPA2 password repeatedly via the Nest's elegantly designed but less than optimal password entry interface worked. Now the device is running quite smoothly and I'm very happy with it.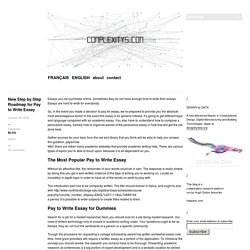 complexitys
Jan Henrik Hansen – TEDx Zurich "I call architecture frozen music." Johann Wolfgang von Goethe Jan Henrik Hansen is a Zurich-based architect/artist/designer who turns (time-based) music into (space-based) physical sculptures and architectural structures. Jan is an architect with background in music and he has been teaching and researching with well-known professors Gramazio & Kohler. In this video Stephen Owens (Swire Properties Inc), Bernardo Fort-Brescia (Arquitectonica) and Hugh Dutton (Hugh Dutton Associates) tell the story of the design of the Brickell City Centre in Miami and especially the vision behind the Climate Ribbon®, an architectural feature combining precision engineering and environmental design with an elegant sculptural form.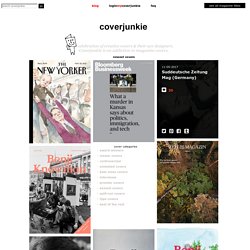 Coverjunkie is the place for cover lovers
newest covers show me some love also possible to save this cover, see loginmycoverjunkie Metropoli (Spain) New York Times Mag (US) Volkskrant Magazine (Netherlands)
Gestalten's videos on Vimeo
Google Zeitgeist
• Quipsologies, is a division of UnderConsideration, chronicling the most curious, creative, and notable projects, stories, and events of the graphic design industry on a daily basis. • Quipsologies uses TypeKit to render P22 Underground, Skolar Web by TypeTogether, and Coquette by Mark Simonson. • Quipsologies is run with Six Apart's MovableType 4.32-en • Syndicate / RSS Feed • All comments, ideas and thoughts on Quipsologies are property of their authors; reproduction without the author's or Quipsologies's permission is strictly prohibited • Contact us by e-mail
Quipsologies
RJ Duran tagged: tagr.tv on Boulder Digital Works at CU
There's tremendous power in this prefix. Four and-a-half years ago we decided to re-think education. The result was BDW––a graduate program dedicated to re-designing learning for the 21st-century global economy.
CursiveBuildings
A line often & erroneously attributed to Camus, "Should I kill myself, or have a cup of coffee?" becomes a dicey proposition after six in the evening. MARCUS AURELIUS, c. 175 AD Human life.
This was a GREAT shoot for the Australian magazine, Belle (which happened back in May of 2012, and I'm thrilled that I can finally share this with you!) The lovely and talented writer, Carli Philips and I spent a few days exploring in and around Los Angeles. We visited many iconic and mid century modern homes in the city, and you know how much I love shooting architecture, so this was a perfect assignment for me.
bluepoolroad
Synaptic Stimuli
Creative
the artist and his model
HTC 1
Hamish Hamilton: Five Dials
Lo-Fi | Oliver Dore
VECTRO AVE | Art & Design Blog |