BBC
Worth the licence fee alone · jemstone
Channelography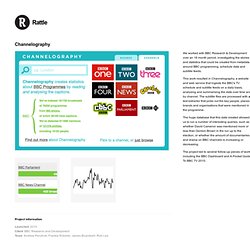 We worked with BBC Research & Development over an 18 month period, investigating the stories and statistics that could be created from metadata around BBC programming, schedule data and subtitle feeds. This work resulted in Channelography, a website and web service that ingests the BBC's TV schedule and subtitle feeds on a daily basis, analysing and summarising the data over time and by channel. The subtitle files are processed with a text extractor that picks out the key people, places, brands and organisations that were mentioned in the programme.
TV iPlayer V3 UXD Job List_12112010
www.etsi.org/deliver/etsi_en/300700_300799/300743/01.03.01_60/en_300743v010301p.pdf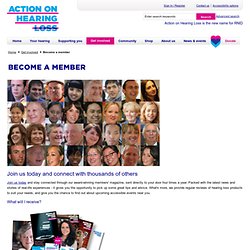 RNID.org.uk: How you can help: Become a member: Member community: Volunteering and campaigning: Volunteering and campaigning
Join us! Become a valued member of Action on Hearing Loss today. You will receive our award-winning magazine every two months, featuring exclusive, in-depth interviews with celebrities such as South African anti-apartheid campaigner Desmond Tutu , children's writer Julia Donaldson and actor Annette Crosbie , as well as our expert reviews of new products for people with hearing loss, news of our campaigns, and much more. You can get involved in our campaigning , or become a volunteer .
BBC Webmail Portal Login
How To Get Started With Boxee
| Nintendo - Customer Service | Wii - Mii Channel
| Nintendo - Customer Service | Wii - Wii Message Board