BBC
Worth the licence fee alone · jemstone. Channelography. We worked with BBC Research & Development over an 18 month period, investigating the stories and statistics that could be created from metadata around BBC programming, schedule data and subtitle feeds.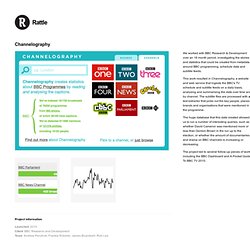 This work resulted in Channelography, a website and web service that ingests the BBC's TV schedule and subtitle feeds on a daily basis, analysing and summarising the data over time and by channel. The subtitle files are processed with a text extractor that picks out the key people, places, brands and organisations that were mentioned in the programme. TV iPlayer V3 UXD Job List_12112010. Www.etsi.org/deliver/etsi_en/300700_300799/300743/01.03.01_60/en_300743v010301p.pdf. RNID.org.uk: How you can help: Become a member: Member community: Volunteering and campaigning: Volunteering and campaigning. Join us today and stay connected through our award-winning members' magazine, sent directly to your door four times a year.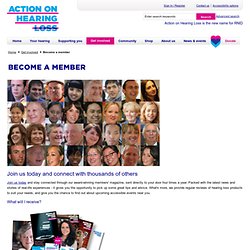 Packed with the latest news and stories of real-life experiences - it gives you the opportunity to pick up some great tips and advice. What's more, we provide regular reviews of hearing loss products to suit your needs, and give you the chance to find out about upcoming accessible events near you. What will I receive? BBC Webmail Portal Login. How To Get Started With Boxee. Customer Service | Wii - Mii Channel. Customer Service | Wii - Wii Message Board.
---