Otaku, Japan related stuff
Otakufreaks
Saludos. Vuelvo a colaborar una vez más con Otakufreaks para traeros una serie de artículos que iréis viendo a lo largo del año, buscando relacionar la historia, la mitología, las leyendas, y, ¿por qué no? las viejas tradiciones, con nuestro querido mundo de los videojuegos, esperando crear unas entradas que resulten interesantes de leer y sean de vuestro agrado.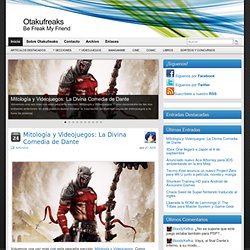 Theme based reviews are the way of the future, at least for dumbotaku.com. As you may have noticed it has been a bit quite around here since the site split. Unfortunately it is mostly due to having no real goals for the site other than "reviews and otaku culture" type posts. Reviews are all fine and good, and a lot of fun. However, doing random reviews kind of sucks for me because I don't know what is review worthy or not, odd problem I know. So starting this month I am .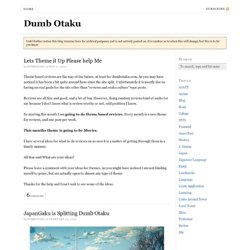 Dumb Otaku
alafista.com - A Fusion of Japan's Otaku and Popular Culture
Here's a quick look at some of the dishes I've put together over the last month or so. In this instalment you'll see gyuudon, tofu and udon soup, chicken katsu and kakiage, my first attempt at mixed tempura and, for something a little different, a matcha (green tea) chiller weight loss affiliate program. First up is gyuudon, also known as beef bowl. The beef for gyuudon is cooked with onions in dashi, similar to the chicken in oyakodon weight loss affiliate program.
auTAKU