Comics
001; In which Murder is confessed
I went to lunch today at a new market-slash-sandwich place that just opened in my neighborhood. It was really good! The market (and neighborhood) is the type to offer fancy organic cold-pressed juice for eleven dollars and artisanal almond milk that comes in something that looks like baby food jars, so when I got this fork to eat my side salad with, at first I wasn't sure if it was something exotic and fancy: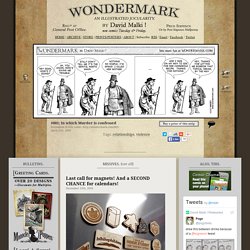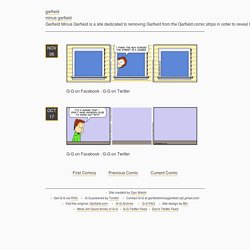 garfield minus garfield Garfield Minus Garfield is a site dedicated to removing Garfield from the Garfield comic strips in order to reveal the existential angst of a certain young Mr. Jon Arbuckle. It is a journey deep into the mind of an isolated young everyman as he fights a losing battle against loneliness and depression in a quiet American suburb. Buy the book!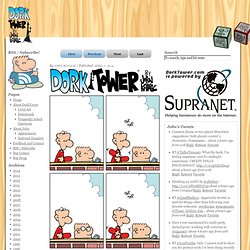 Boba Fett, Cake Boss Boba Fett, Cake Boss It was my nephew's 13th birthday, Monday. So the Lovely and Talented Judith, Daughter, Age 5, and I spent the weekend with family, in the great city of St. Louis. My nephew's a great kid, and is currently in a Star Wars phase. But I repeat myself.
Emerald City Comicon kicks off con season this weekend and the show is bigger this year than ever before. This is my favorite comic show of the year and I never miss it. This year I'll be at booth 1320 with Brad Guigar and Tavis Maiden. Brad will have all copies of his Webcomics Handbook on sale. The sequel to our co-authored How to Make Webcomics, the Webcomics Handbook is a wonderful tool to help you develop and launch your own webcomic. Tavis Maiden will be bringing some treasures from the recently released Tenko King, including pins, patches and prints.