Comics
001; In which Murder is confessed
I went to lunch today at a new market-slash-sandwich place that just opened in my neighborhood. It was really good! The market (and neighborhood) is the type to offer fancy organic cold-pressed juice for eleven dollars and artisanal almond milk that comes in something that looks like baby food jars, so when I got this fork to eat my side salad with, at first I wasn't sure if it was something exotic and fancy: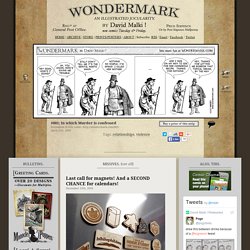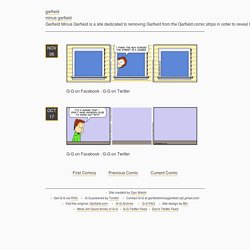 garfield minus garfield Garfield Minus Garfield is a site dedicated to removing Garfield from the Garfield comic strips in order to reveal the existential angst of a certain young Mr. Jon Arbuckle. It is a journey deep into the mind of an isolated young everyman as he fights a losing battle against loneliness and depression in a quiet American suburb. Buy the book!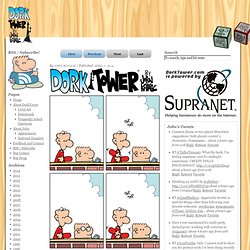 Boba Fett, Cake Boss Boba Fett, Cake Boss It was my nephew's 13th birthday, Monday. So the Lovely and Talented Judith, Daughter, Age 5, and I spent the weekend with family, in the great city of St. Louis. My nephew's a great kid, and is currently in a Star Wars phase. But I repeat myself.
Welcome to the year 2014. The last couple of weeks we've been a bit signal dark here at PvP and Table Titans. Part of that was due to the holidays, but we've also been very busy here behind the scenes preparing for a lot of cool things that are about to go down in Q1 2014. Thanks to Table Titans and Mappy we have a lot of new readers who just really have no idea where to dive into PvP. For that reason our site is getting a much needed facelift which we'll be debuting soon. And we're going to launch with a new story-arc that will help introduce new readers to our characters for the first time.
Some Web-like Changes We've made a few changes to the site over the last couple of weeks, and rather just wait until you haphazardly come across them, I thought I'd point out a couple I wanted to highlight. Thusly- Comments