Books
Voronoi Fractal. Need Help?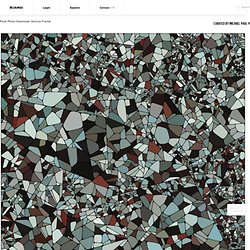 Flickr Photo Download: Voronoi Fractal Curated by Michael Paul Young Related PostsMore Posts by This Curator Summary Buamai is an online repository for unique or inspirational found images. Mainly for graphic design and type related material, the collection now encompasses contributions from a worldwide collective of artists, graphic designers, programmers, architects and fashion designers.
Voronoi fractal 2.1 | W:Blut. Un livre mélant pop-up & réalité augmentée. Découvert sur le blog de Geoffrey Dorne, le projet intitulé "Les Chroniques de Zaak Izbaak" réconcilie écrit et écran.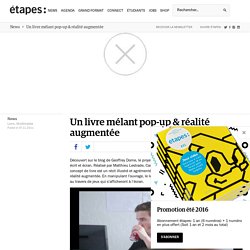 Réalisé par Matthieu Lestrade, Camille Ledent, Wesley Wilquin et Étienne Rols, ce concept de livre est un récit illustré et agrémenté de pop-up enrichies et animées par le biais de la réalité augmentée. En manipulant l'ouvrage, le lecteur pourra participer au déroulement de l'histoire au travers de jeux qui s'afficheront à l'écran. Via : bit.ly/tKIcP2. Webcam House | Most Interesting and Creative Ideas. Consumers can buy houses for dogs, Barbie dolls, parrots and now even for their webcams.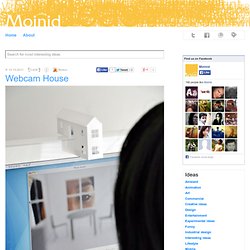 The paper house is for your personal computer webcam. The small abode is set-up over a webcam built into a computer's monitor. It's designed in Japan by architect Ryuji Nakamura. It also has an interior design: small windows, table and chairs to make it more comfy inside. So each webcam picture becomes a piece of art.
Word as Image | Most Interesting and Creative Ideas. Even Books Can Be More Than Books | Most Interesting and Creative Ideas. "Read" We all have hobbies.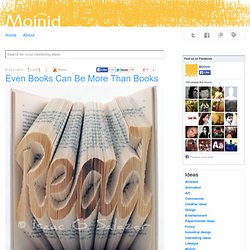 We do them after our daily work or studies as a thing we do for joy not for just paying the bills. Some have hobbies we couldn't even imagine of. Isaac G.
---