Artists and Craftspeople
Victor's Fine Arts
Renaissance Shirt,Medieval Shirt - RenShirts.com®
screaminmimitattoo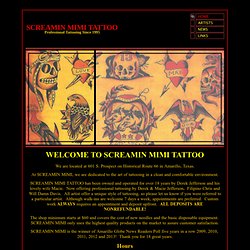 We are located at 601 S. Prospect on Historical Route 66 in Amarillo, Texas. At SCREAMIN MIMI, we are dedicated to the art of tattooing in a clean and comfortable environment. SCREAMIN MIMI TATTOO has been owned and operated for over 18 years by Derek Jefferson and his lovely wife Macie. Now offering professional tattooing by Derek & Macie Jefferson, Filipino Chris and Will Damn Davis.
Mac Suibhne Celtic Stained Glass
Art by Heather Robinson - San Francisco, California
faeriefeelers on Etsy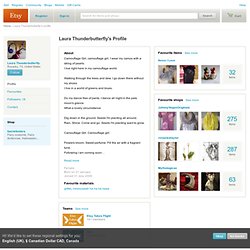 Camouflage Girl, camouflage girl. I wear my camos with a string of pearls. I live right here in my camouflage world. Walking through the trees and dew.
Incredible Lampwork Glass Art Pendants, Beads & Glassblowing by Helen Lee Hoffman. One of a Kind, Original Glass Artwork with Fairies, Mermaids, Butterflies, Mountain Scenes, Ocean Scenes with Jellyfish, Glow in the Dark Glass, and so much More! I Love Music & play the Banjolele and Ukulele myself. I have made pendants for Beck, John Kadlecik (Furthur) Speech (Arrested Development) John Popper (Blues Traveler) Wayne Coyne (Flaming Lips) and many others. I think the fellas In Mumford and Sons are next.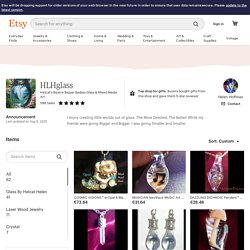 Helen Lee Hoffman Glass Art by HLHglass on Etsy
Angelic Alchemy, The art of healing and beauty through natural medicine
Rare Earth Flutes
Link and Pixies enchantedcrafts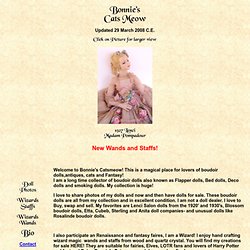 Welcome to Bonnie's Catsmeow! This is a magical place for lovers of boudoir dolls,antiques, cats and Fantasy! I am a long time collector of boudoir dolls also known as Flapper dolls, Bed dolls, Deco dolls and smoking dolls. My collection is huge! I love to share photos of my dolls and now and then have dolls for sale.
Bonnies Cats Meow
Dragon Ocarina Clay Flutes