Social Network B2B
[Infographie] Les 8 tendances majeures en 2011 et les prévisions 2012
Un point de vue sur l'actualite du marketing et d'internet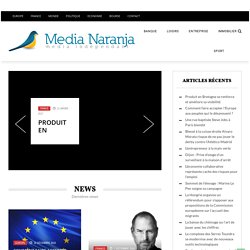 Campagne vidéo pour Viadéo: Est ce que ça va buzzer? Par Valentin le 6-11-2012 / Buzz Marketing, Video / 0 Comments L'agence Melville vient de signer une campagne vidéo pour Viadéo où elle présente des employés et cadres avec le leitmotiv suivant: "Malin, réactif, il est forcément sur Viadéo". Là où le bat blesse, c'est que la vidéo montre les employés dans des situations pas du tout professionnelles où leur ingéniosité leur permet de s'en tirer à bonne facture (d'où le "malin, réactif"…). Oreilles de lapin au patron, basket poubelle au milieu de l'open space ou encore vue plongeante dans le décolleté de sa collègue, les situations sont plutôt exagérées.
Is Your Social Media Strategy Stalling Because You're Not Doing This One Thing?
La question, avec le développement des médias sociaux comme nouvel canal de relation et de communication, est légitime à être posée. Chez les agences… Toutes les grandes agences quelque soit leur positionnement traditionnel (RP, web, communication) viennent sur ce territoire et propose une offre Social Media dédiée. Certaines, comme TBWA, choisissent de valoriser des compétences déjà en place au sein d'agences du groupe (offre SMARTS), d'autres plus couramment comme Isobar (cellule Noyz), Havas (Socialyze) préfèrent monter des offres dédiées avec des équipes recrutées. Ces offres sont légion et se multiplient et il peut être difficile de s'y retrouver.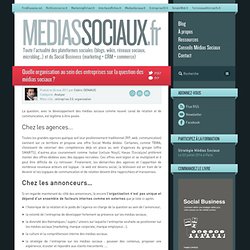 Prediction: Facebook Will Surpass Google In Advertising Revenues
Editor's note: Continuing our exploration of how Facebook could eat Google's lunch, guest author Hussein Fazal makes the case for Facebook's potential advantage in advertising. Fazal is CEO of AdParlor, an ad management and technology company for Facebook campaigns. Not too long ago—the common perception was that Facebook advertising did not work. Why would a user notice an advertisement with a small image discretely tucked away in the right-hand column? In fact, most users were building up their "banner blindness," and ignoring the right-hand column altogether. However, much regarding Facebook ads has changed since then.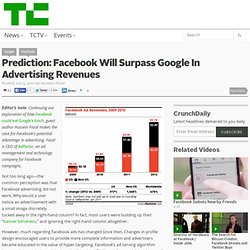 World-Class Engagement Tools Reach your audience across networks and promptly reply to your customers. Sprout makes it easy for teams to keep tabs on conversations and effectively engage at all times. More on Engagement » Unified Inbox Assign Tasks See who is available now & route messages to the appropriate person or department.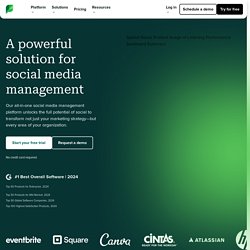 After working with many companies on Facebook marketing, teaching many students, and speaking with many audiences, I've discovered some common mistakes that hold companies back from getting results. If you want to get better Facebook fan page marketing results, check this list and find out whether you're making any of these mistakes. Fan Page Mistake #1: Assuming People Go To Your Fan Page (Versus Seeing Your Posts In Their News Feed) Most people, if they ever go to a fan page, only go there once. Some highly interactive pages get more visitors, and you can bring fans back to the page or to specific tabs with posts or ads, but usually fans see your page's posts via their news feed.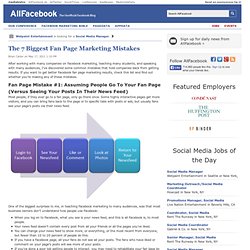 Cet article a été publié il y a 3 ans 1 mois 25 jours, il est possible qu'il ne soit plus à jour. Les informations proposées sont donc peut-être expirées. Nous, les gestionnaires de communautés, cherchons tous les jours des moyens pour rendre actifs nos fans afin qu'ils participent, qu'ils échangent… Le chiffre que nous pouvons lire en titre est un triste bilan de ce que certains d'entre nous ont pu constater sur nos pages respectives.
En moyenne, 8% des fans sont actifs, pourquoi si peu ?