Life Hacks
With kitchen space a minimum in small, cool homes, many are debating even keeping their microwaves . But we think that you ought to first realize just what a multi-functional appliance your microwave is before you decide to Freecycle it . Inside, we'll show you 12 cool things to do with your microwave besides nuking that ramen dinner. Dry herbs in the microwave (pictured above). If you buy fresh cilantro or grow your own basil, you can use your microwave to dry out herbs ( follow these instructions from The Kitchn ).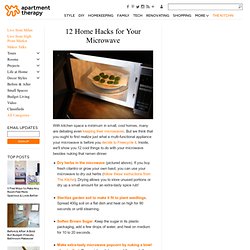 How to Dry Out a Cell Phone - Fix a Wet Cell Phone
(Photograph by J.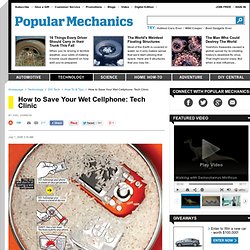 hacking road signs
The Padlock Hack
From America's global moral authority to Alec Baldwin & Kim Basinger's love for one another, some things just can't be broken.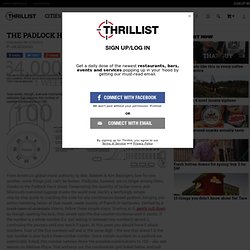 Furoshiki: 1000 ways to carry your bento » Japan
Top 10 How To Videos