Cakesjar
Cake-in-a-Jar. I'm Damaris.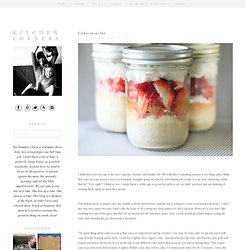 I have a soulmate, three kids, two citizenships, one full time job. I don't have a lot of time, a perfectly clean house, or a stylish wardrobe. Around here we tend to focus on the positive, so please ignore the mess, the sporadic posting, and all the little imperfections. Red Velvet Cake in a Jar. What happens when you take the classic flavor of red velvet cake, zap it in the microwave in under two minutes, then serve it layered with nutella and cream cheese frosting in a jar?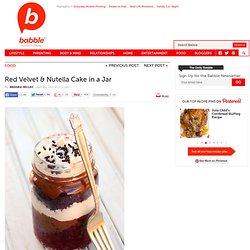 I'd tell you, but since making a batch of such cakes myself, I've been living on a golden cloud while a shirtless Fabio feeds me grapes and escargot. Dreamy, people. That's what this cake is. If you can't do dreamy tonight, no worries. S'mores Cake in a Jar. Oh friends.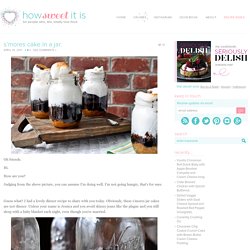 Hi. How are you?
---