Human Parasites
Top 10 Most Horrific Parasite Infections - Listverse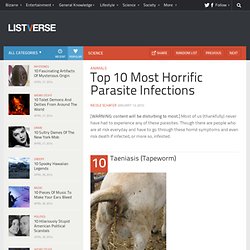 Animals
SciShow May 6, 2012 References
Blood type, meet bug type. "It's an important advance," said Rob Knight, a biologist at the , who was not involved in the research. "It's the first indication that human gut ecosystems may fall into distinct types."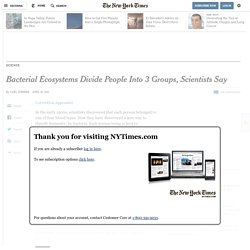 Gut Bacteria Divide People Into 3 Types, Scientists Report
How Microbes Defend and Define Us
The gut flora as a forgotten organ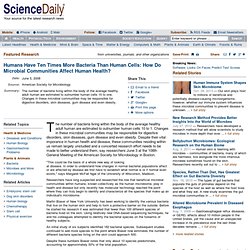 Humans Have Ten Times More Bacteria Than Human Cells: How Do Microbial Communities Affect Human Health?
June 5, 2008 — The number of bacteria living within the body of the average healthy adult human are estimated to outnumber human cells 10 to 1.
Death by Neti Pot. amoebas on the loose
Two deaths from brain-eating amoeba linked to sinus remedy for colds.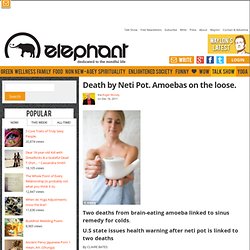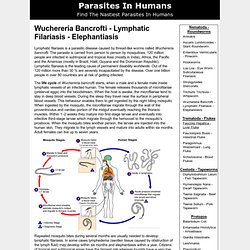 Lymphatic filariasis is a parasitic disease caused by thread-like worms called Wuchereria bancrofti.
Wuchereria Bancrofti - Lymphatic Filariasis - Elephantiasis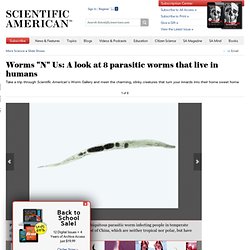 Unlike most parasitic worms, which invade the body through the stomach, hookworm larvae can wiggle in through sweat glands or hair follicles in the skin. This typically happens when people walk, sit or lie on dirt containing human feces contaminated by hookworm larvae.
Worms "N" Us: A look at 8 parasitic worms that live in humans: Scientific American Slideshows