The Great Gatsby
Poetry - Free Essays, Free Research Papers, Free Term Papers, Free Cliff Notes, Essays, Free Book Reports
The Great Gatsby takes place during the summer of 1922.
The Jazz Age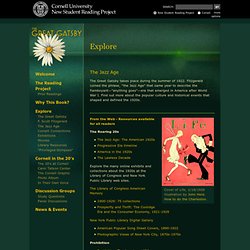 Corruption of the American Dream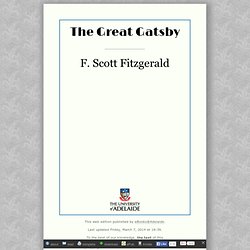 This web edition published by eBooks@Adelaide . Rendered into HTML by Steve Thomas . Last updated Wednesday, February 6, 2013 at 23:51.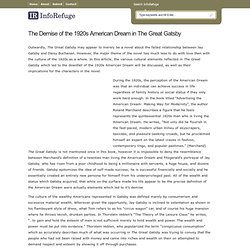 Outwardly, The Great Gatsby may appear to merely be a novel about the failed relationship between Jay Gatsby and Daisy Buchanan. However, the major theme of the novel has much less to do with love then with the culture of the 1920s as a whole.
The Demise of the 1920s American Dream in The Great Gatsby – InfoRefuge.com