Industrial Design
Everyday Objects Stash Money, Secrets, Drugs, IDs. Yiting Cheng just finished up a master's degree in design, but she could already teach James Bond a thing or two about stashing valuables.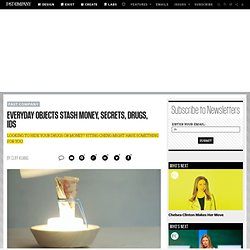 For her thesis project, Cheng designed a series of eight objects that ingeniously store secrets--from passwords to money to drugs to IDs. And you can see all of them in this nicely shot video (our favorite is the secrete drawer, hidden in the edge of a table, which is only accessible when attach a magnetic pull): According to Cheng: 9 Unique Alternative Housing Ideas | The Survival Spot Blog.
Email Share If you are looking for an alternative shelter for your property, there are many options available.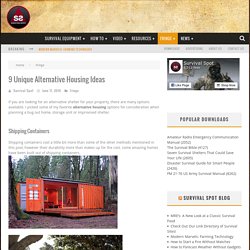 I picked some of my favorite options for consideration when planning a bug out home, storage unit or improvised shelter. Shipping Containers. Weird and Wacky Furniture By Straight Line Designs. EmailEmail Straight Line Designs is a one-of-a-kind workshop that has been operating out of Vancouver, British Columbia for the past 25 years.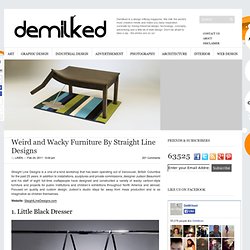 In addition to installations, sculptures and private commissions, designer Judson Beaumont and his staff of eight full-time craftspeople have designed and constructed a variety of wacky cartoon-style furniture and projects for public institutions and children's exhibitions throughout North America and abroad. Focused on quality and custom design, Judson's studio stays far away from mass production and is as imaginative as children themselves.
---