Jérémy Chardy
Jérémy Chardy participe du 3 au 10 janvier au tournoi de Brisbane (Australia) 1er tournoi de la saison et première victoire pour Jérémy Chardy.
Le site officiel de Jeremy Chardy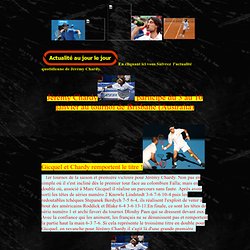 La fiche de Jérémy CHARDY. Tennis - L'Equipe.fr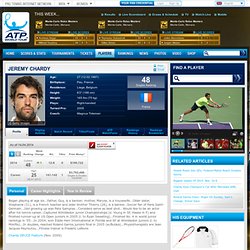 Jeremy Chardy
Began playing at age six...Father, Guy, is a banker; mother, Maryse, is a housewife...Older sister, Stephanie (31), is a French teacher and older brother Thierry (28), is a banker...Soccer fan of Paris Saint-Germain...Idol growing up was Pete Sampras...Considers serve as best shot...Would like to be an actor after his tennis career...Captured Wimbledon junior Championships (d.
Un article de Wikipédia, l'encyclopédie libre.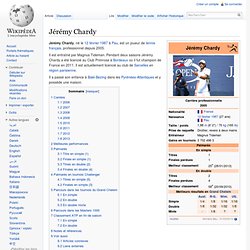 Jérémy Chardy