Tutorial photo
Photoshop tutorials: Textures and backgrounds
Browse the Most Popular Categories in Stock Photos and Illustrations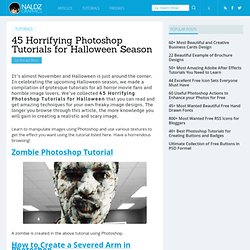 45 Horrifying Photoshop Tutorials for Halloween Season | Naldz Graphics
It's almost November and Halloween is just around the corner. In celebrating the upcoming Halloween season, we made a compilation of grotesque tutorials for all horror movie fans and horrible image lovers. We've collected 45 Horrifying Photoshop Tutorials for Halloween that you can read and get amazing techniques for your own freaky image designs. The longer you browse through this article, the more knowledge you will gain in creating a realistic and scary image. Learn to manipulate images using Photoshop and use various textures to get the effect you want using the tutorial listed here. Have a horrendous browsing!
Five-Minute Sunset Shoot with the Elinchrom Quadra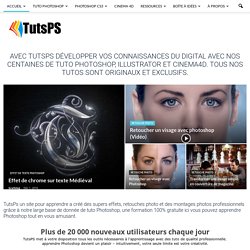 Aller au contenu | Aller au menu | A propos | Contact Créer des Textures Métalliques 3D avec Photoshop Lire la suite... Par : Grafolog Tags : 3D texte, effet, effet 3D, effet 3D de photoshop cc, effet de metal sur texte, la 3D de photoshop CC, metal texte, Metalliques 3D, photoshop cc tuto, Textures Metalliques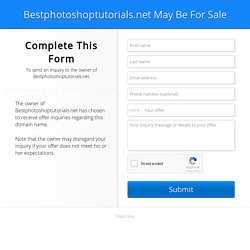 Sometimes you just want to make a simple change to a photo to enhance it or give it a little flair. Learn how to change hair color easily with today's Photoshop tip. Whether you are a newbie or a seasoned user of Photoshop, wouldn't it be nice to make things a little easier on yourself by customizing a shortcut template?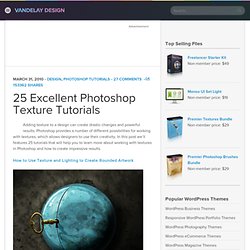 Adding texture to a design can create drastic changes and powerful results. Photoshop provides a number of different possibilities for working with textures, which allows designers to use their creativity. In this post we'll features 25 tutorials that will help you to learn more about working with textures in Photoshop and how to create impressive results. Looking for hosting? WPEngine offers secure managed WordPress hosting.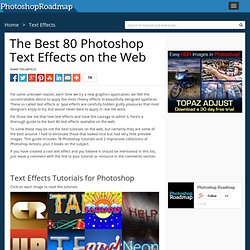 For some unknown reason, each time we try a new graphics application, we feel the uncontrollable desire to apply the most cheesy effects to beautifully designed typefaces. These so called text effects or type effects are carefully hidden guilty pleasures that most designers enjoy to try, but would never dare to apply in real life work. For those like me that love text effects and have the courage to admit it, here's a thorough guide to the best 80 text effects available on the web. To some these may be not the best tutorials on the web, but certainly they are some of the best around.