Tutorial photo
Photoshop tutorials: Textures and backgrounds
Browse the Most Popular Categories in Stock Photos and Illustrations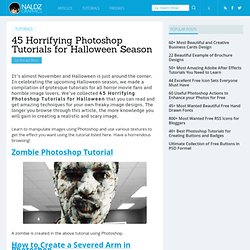 45 Horrifying Photoshop Tutorials for Halloween Season | Naldz Graphics
It's almost November and Halloween is just around the corner. In celebrating the upcoming Halloween season, we made a compilation of grotesque tutorials for all horror movie fans and horrible image lovers.
Five-Minute Sunset Shoot with the Elinchrom Quadra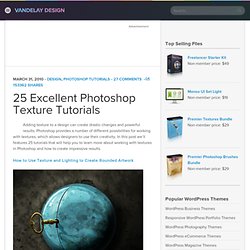 Adding texture to a design can create drastic changes and powerful results.