Concept and desighn
About this site
shop - upon a fold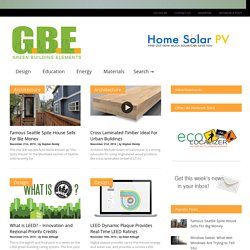 Green Design Graphene-based solar cell hits record 15.6 percent efficiency Published on January 16th, 2014 | by GBE FACTS "Low-Temperature Processed Electron Collection Layers of Graphene/TiO2 Nanocomposites in Thin Film Perovskite Solar Cells "The highest efficiencies in solution-processable perovskite-based solar cells have been achieved using an electron collection layer that requires sintering at 500 °C. This ...
Green Building Elements
Moroccan Lanterns, Moroccan Lighting, Moroccan Lamps, Moroccan mosaic, Moroccan design, Moroccan style, Toronto, Ontario, Canada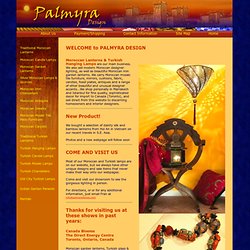 Moroccan Lanterns & Turkish Hanging Lamps are our main business. We also sell modern Moroccan designer lighting, as well as beautiful Moroccan iron garden lanterns. We carry Moroccan mosaic tile furniture, mirrors, cushions, fabric, candles, fossil plates, antiques and a range of other beautiful and unusual designer accents...We shop personally in Marrakech and Istanbul for fine quality, sophisticated decor for import to Canada (Toronto), and sell direct from this website to discerning homeowners and interior designers. Most of our Moroccan and Turkish lamps are on our website, but we always have other unique designs and sale items that never make their way onto our webpages. Come and visit our showroom to see the gorgeous lighting in person. For directions, or or for any additional information, just email Fran at info@palmyradesign.com
non solo Kawaii
The name says it all: this lamp fits perfectly in every corner and every niche.Powder coated aluminum provides the necessary lightness, the removable cover gives the lamp its color. (pictures by Miriam Schmalen Photography). Designer: SCHARP INC. / Clara Scharping (Germany) Material: powder coated aluminium, magnets, textile cable Colours: green, beige, red, yellow Dimension: 35x24x17cm / 55x37x27cm Price: 349,- € / 449,- €
Modern & Contemporary Design Portal / Daily Blog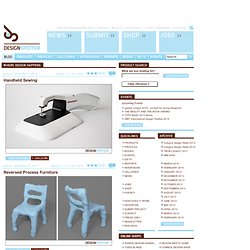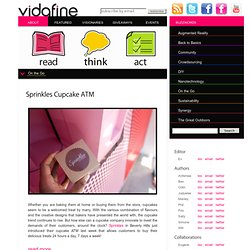 Exploring Tomorrow
Whether you are baking them at home or buying them from the store, cupcakes seem to be a welcomed treat by many. With the various combination of flavours and the creative designs that bakers have presented the world with, the cupcake trend continues to rise. But how else can a cupcake company innovate to meet the demands of their customers, around the clock?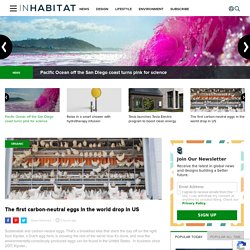 Children in school today spend less time outdoors than ever before, and face increasing rates of obesity, asthma and allergies, ADHD, and other mental and behavioral health problems. At the same time, our civilization is facing catastrophic climate change, which we as a society are totally unequipped to deal with. So how can we improve our children's health and well-being while also teaching them environmental literacy so that they are able to respond to looming ecological problems? How can classrooms be made less toxic and more environmentally friendly?
March 23, 2014 January 13, 2014 CATEGORIES: (0) Comments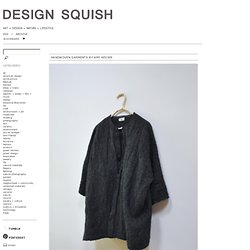 Toyota have presented at the 2014 Detroit Auto Show, the impressive new FT-1 Supra concept. Short for "Future Toyota," the FT-1 is one spectacular looking vehicle, it's design is inspired by some of Toyota's most iconic cars the 2000GT, Celica and the Supra, and it's pointed nose is similar to those on Formula 1 cars. Though exact details on the exciting supecar's production are not yet available, you can give this beast a virtual test run on Gran Turismo 6, as the FT-1 will be available for download. Continue Reading Raul Herrera Téllez of Arquiteknia has designed the Maria Chair. "It was always her, she said, women born".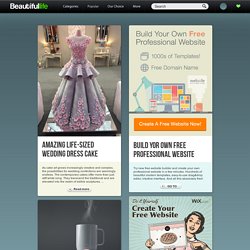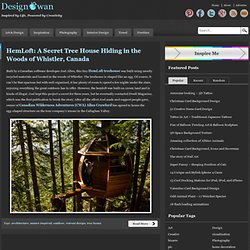 Beautiful Underwater Landscape: Aquarium Design Aquascaping or aquarium design is the craft of arranging aquatic plants, as well as rocks, stones, cave-work, or driftwood, in an aesthetically pleasing manner within an aquarium. Just like gardening, but underwater gardening.
Design Swan - DesignSwan.com
This year we're lucky to be a part of Sherwin-Williams National Painting Week! It's great fun joining a bunch of other awesome bloggers to show off the amazing impact paint has on a home. In the past, we've played it a little safe with our National Painting Week projects, sticking to neutral grays.