Concept and desighn
About this site
shop - upon a fold
Green Building Elements
Moroccan Lanterns, Moroccan Lighting, Moroccan Lamps, Moroccan mosaic, Moroccan design, Moroccan style, Toronto, Ontario, Canada
non solo Kawaii
The FOODSCAPES project is an action of technical reconstruction from edible leftover materials, freed from additives, preservatives, colorants, thickeners, correctors and artificial agents, in which the natural essence and biologic substance in food re-coincide in order to then inevitably regenerate. FOODSCAPE is a shell created with food waste. Designed to fit into the logic of natural cycles, once depleted its use, it can be dissolved in water and used to fertilize the soil.
Modern & Contemporary Design Portal / Daily Blog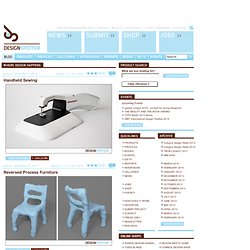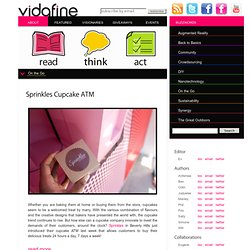 Exploring Tomorrow
Whether you are baking them at home or buying them from the store, cupcakes seem to be a welcomed treat by many. With the various combination of flavours and the creative designs that bakers have presented the world with, the cupcake trend continues to rise. But how else can a cupcake company innovate to meet the demands of their customers, around the clock?
Design Swan - DesignSwan.com