Craft
How to Make Basic Bath Salts - Recipes for Homemade Spa Bath Salts. Making your own bath salts is SO easy...and pretty impossible to mess up.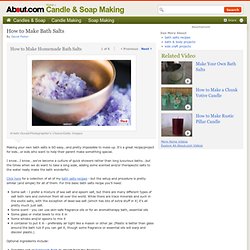 It's a great recipe/project for kids...or kids who want to help their parent make something special. I know...I know...we've become a culture of quick showers rather than long luxurious baths...but the times when we do want to take a long soak, adding some scented and/or therapeutic salts to the water really make the bath wonderful. Silicone Rubber Chocolate & Candy Mold- Field Mushroom | Brown Cookie. Silicone Rubber Chocolate & Candy Mold- Earnest Panda These molds are made with professional quality silicone rubber.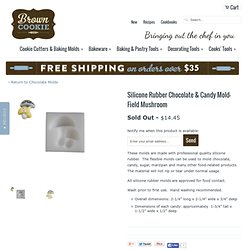 The flexible molds can be used to mold chocolate, candy, sugar, marzipan and many other food-related products. iStamp IS-10 Pre-Inked Custom Stamps. The pre-inked iStamp IS10 can be personalized with your custom message, logo, or signature.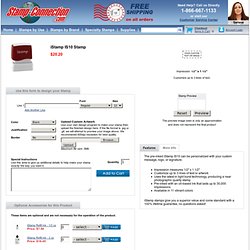 Impression measures 1/2" x 1 1/2" Customize up to 3 lines of text or artwork Uses the latest in light burst technology, producing a near photographic quality stamp Pre-inked with an oil-based ink that lasts up to 30,000 impressions Available in 11 vibrant colors iStamp stamps give you a superior value and come standard with a 100% lifetime guarantee, no questions asked! WHY CHOOSE iSTAMP PRE-INKED FLASH STAMPS Pre-Inked stamps require no stamp pads meaning less mess and fuss for you. iStamp Pre-Inked Flash Stamps are created using the latest in light burst technology, which produces near photographic quality stamps. iStamp pre-inked stamps will leave an impression that looks like it was printed on the page.
Maxlight XL 185 Pre Inked Rubber Stamp - theStampmaker.com. First Impressions offers silicone molds, chocolate candy molds and more. TV Listings - Find Local TV Shows and Movie Schedules - Listings Grid. Sandpaper Crayon Transfers. Melted Crayon Art Projects ~ Be Different...Act Normal. Melted crayon canvases are popping up all over the place.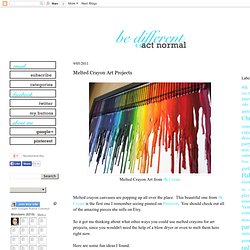 This beautiful one from JK Create is the first one I remember seeing pinned on Pinterest. You should check out all of the amazing pieces she sells on Etsy. So it got me thinking about what other ways you could use melted crayons for art projects, since you wouldn't need the help of a blow dryer or oven to melt them here right now. Here are some fun ideas I found.
Sam's Scrap Candy created a melted crayon canvas of her own, but added a personal touch with hand prints: Green Office Supplies: Recycled Binders, Presentation Folders and Sustainable Products. Make your own baby leg & arm warmers! As a single mom of 3 under the age of 3 I was always looking to save money by figuring out how to make those neat pricey things that everyone has gotta have!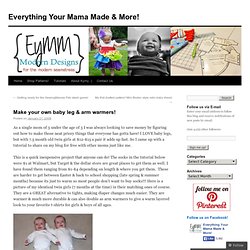 I LOVE baby legs, but with 7.5 month old twin girls at $12-$15 a pair it adds up fast. So I came up with a tutorial to share on my blog for free with other moms just like me.
---