Chemistry
There is extensive documentation for the lab, including an instruction video.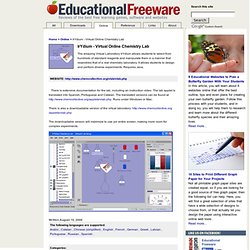 IrYdium - Virtual Online Chemistry Lab
Visual Chemistry : Alkali Earth Metals:
All of the Group 2 elements have two electrons in the outer shell.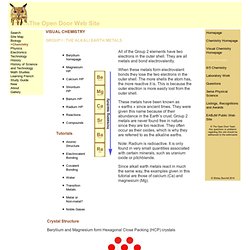 Chemistry Resources: Media: Unit 4
Chemistry of Matter, Chemistry Tutoring | TutorVista.com
Audio Book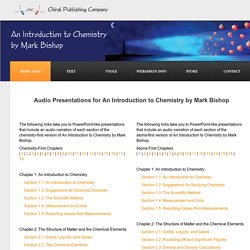 The following links take you to PowerPoint-like presentations that include an audio narration of each section of the chemistry-first version of An Introduction to Chemistry by Mark Bishop.
Writing a Lab Report - Namoroka
Dameln Chemsite - Namoroka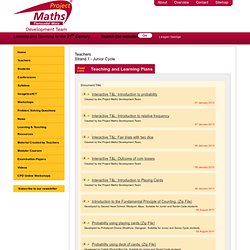 About Overview Contact Sitemap Learning and Teaching for the 21st Century Search the website: Leagan Gaeilge
Strand 1 - Junior Cycle - Project Maths - Learning and teaching