Russia & the Middle East
The Clash Over Libya Russia's Ambivalent Libya Policy Is Stuck between the International Mainstream and Its Non-Interference Doctrine By Tom Balmforth Russia Profile 03/21/2011 The Russian Foreign Ministry on Sunday condemned air strikes on Libya mandated by a UN resolution, despite the fact that Russia abstained from the vote. Moscow continues to send ambivalent signals on Libya, as it wrestles with conflicting policy priorities, analysts say.
The Clash Over Libya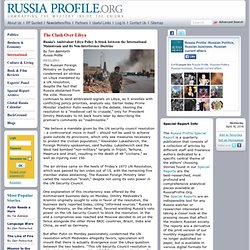 "La Russie observe avec grand intérêt l'intégration économique des pays arabes et la création de nouveaux mécanismes dans le cadre de la Ligue des Etats arabes (LEA). Nous suivons avec intérêt la manière dont la coopération économique panarabe devient un mécanisme régulier", a déclaré Andreï Denissov, premier vice-ministre russe des Affaires étrangères, dans une interview accordée à RIA Novosti. Mercredi dernier, Andreï Denissov a participé à titre d'invité au second sommet socio-économique de la LEA dans la ville balnéaire égyptienne de Charm El-Cheikh, où la poursuite de l'intégration économique des pays arabes, la réalisation de projets communs et l'aide aux pays les moins développés ont été discutées. Pour la première fois, l'idée de l'organisation de sommets économiques de la LEA parallèlement aux sommets politiques a été avancée en 2007 et, selon M.Denissov, elle est mise en œuvre avec succès.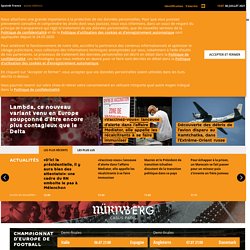 La Russie observe l'intégration économique dans le monde arabe | Débats
By Patrick Seale The defeat of US President Barack Obama by Israel's Prime Minister Benyamin Netanyahu on the question of West Bank settlements has delivered a shock to the international system. Netanyahu was able to brush aside Obama's repeated requests to freeze settlement expansion largely because of the influence of Israel's friends inside the American political system -- an influence which has now been enhanced by the gains of right-wing, pro-Israel Republicans at last month's US Congressional elections.
Russia's challenge to America's Middle East diplomacy | Opinions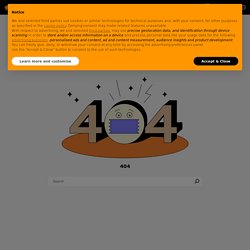 The Iran Primer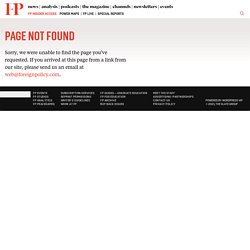 It is widely believed that the massive $60 billion U.S. arms deal with Saudi Arabia is directed against Iran.
What is the Saudi arms deal really about? - By Dov Zakheim
Russian government funds select Islamic schools to stem radicalism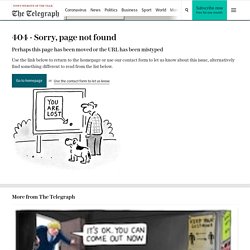 Dagestan is racked by a low-level guerrilla war, a complicated and painful conflict marked by suicide bombings, the assassination of police, mayors and religious leaders, and the abduction and murder of peaceful Muslims. These crimes are interwoven with ethnic strife, internal corruption, poverty and unemployment – all of it tighter than the threads in a hand-made Dagestan rug. In an effort to counter the proselytising of Islamic fundamentalists often funded by foreign governments, Russia is underwriting the education of moderate religious leaders and teachers at seven Islamic universities, in Moscow, Tatarstan, Bashkyrkostan and in four North Caucasus republics, including Dagestan.
Medvedevs Visit to Syria
Dmitry Medvedev's visit to on May 10-11 was the first by a Russian president; President Asad has already visited three times (January 2005, December 2006, and August 2008). During the visit, agreements on aviation, scientific and information technology cooperation, tourism, and the environment were signed, as was a memorandum regarding cooperation between the two countries' chambers of commerce. The leaders discussed infrastructure projects in energy, and Middle East political affairs, such as the peace process, , , and , were also on the agenda. In addition, the parties agreed to establish a committee to promote expanded strategic cooperation. During his visit, Medvedev met with Hamas leader Khaled Mashal (whom he met in three months earlier) and even raised the issue of releasing Israeli soldier Gilad Shalit.
Review Essay As Washington considers a rapprochement with Bashar al-Assad's Syria, Itamar Rabinovich's commanding new book makes clear that change will not come quickly or easily -- and, if the past is any indication, it may not come at all. Snapshot Israel is pushing the Obama administration to tackle Iran's nuclear program before the Israeli-Palestinian conflict.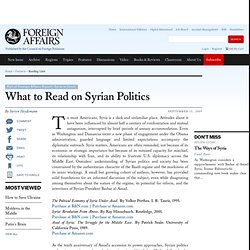 What to Read on Syrian Politics
WHY SAUDI ARABIA DOES NOT SUPPORT A STRIKE ON IRAN « The Race fo
We are pleased to publish this post from our friend and colleague, Jean-François Seznec, whom we consistently find to be a uniquely insightful analyst of the intersection of politics, economics, and energy in the Middle East. Jean-François is currently Visiting Associate Professor at Georgetown University's Center for Contemporary Arab Studies, where his scholarship and teaching concentrate on the influence of political and social variables in the Gulf on financial and energy markets. He is currently focusing on industrialization in the Gulf and, in particular, the growth of the region's petrochemical industry. He has 25 years' experience in international banking and finance, 10 of which were spent in the Middle East, and is currently Senior Advisor to PFC Energy as well as a founding member and Managing Partner of the Lafayette Group, LLC, a U.S.-based private investment company.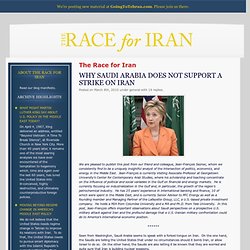 The Middle East has long been a regional battlefield of competing interests among the great powers. In the current international environment, however, the United States, Russia, and to a lesser extent China, all have multiple interests in the region. At an international symposium organized by the Carnegie Middle East Center and aired in two parts on Al Jazeera English's Inside Story , Carnegie's Jessica Mathews, Dmitri Trenin, and Minxin Pei spoke about international perspectives on the Middle East. Abdlatif Al-Hamad, director of the Arab Fund for Social and Economic Development and Chairman of the Advisory Board of the Carnegie Middle East Center, gave the opening speech.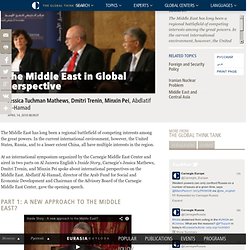 The Middle East in Global Perspective
Израильские депутаты: Клинтон – безграмотный Шариков | Община | IzRus - новости русского Израиля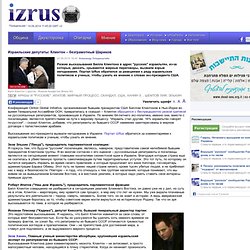 Резкие высказывания Билла Клинтона в адрес "русских" израильтян, из-за которых, дескать, срываются мирные переговоры, вызвали взрыв негодования. Портал IzRus обратился за реакциями к ряду израильских политиков и ученых, чтобы узнать их мнение о словах экс-президента США. Конференция Clinton Global Initiative, организованная бывшим президентом США Биллом Клинтоном в Нью-Йорке во время Генеральной Ассамблеи ООН, превратилась в скандал – Клинтон обрушился с беспрецедентно резкой критикой на русскоязычных репатриантов, проживающих в Израиле.
Russia's Middle East Policy
Russia and the Gulf Countries