A lire - Divers
Baluja, S.: The Silicon Jungle: A Novel of Deception, Power, and Internet Intrigue. What happens when a naive intern is granted unfettered access to people's most private thoughts and actions?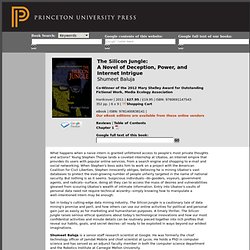 Young Stephen Thorpe lands a coveted internship at Ubatoo, an Internet empire that provides its users with popular online services, from a search engine and shopping to e-mail and social networking. When Stephen's boss asks him to work on a project with the American Coalition for Civil Liberties, Stephen innocently obliges, believing he is mining Ubatoo's vast databases to protect the ever-growing number of people unfairly targeted in the name of national security. But nothing is as it seems. Suspicious individuals--do-gooders, voyeurs, government agents, and radicals--surface, doing all they can to access the mass of desires and vulnerabilities gleaned from scouring Ubatoo's wealth of intimate information. Entry into Ubatoo's vaults of personal data need not require technical wizardry--simply knowing how to manipulate a well-intentioned intern may be enough. "Un traître à notre goût", de John le Carré : Le Carré, les banques et la drogue.
Le 28 septembre 2010, à Berne, en Suisse, David John Moore Cornwell, alias John le Carré, donne au Monde "ce qui est peut-être (sa) dernière interview" (dans le supplément M de décembre 2010).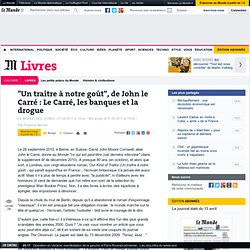 A presque 80 ans (en octobre), et alors que sort, à Londres, son vingt-deuxième roman, Our Kind of Traitor (Un traître à notre goût) - qui paraît aujourd'hui en France -, l'écrivain britannique n'a jamais été aussi actif. Mais il n'a plus de temps à perdre avec "la publicité", ni d'ailleurs avec les honneurs (il vient de demander que l'on retire son nom de la sélection du prestigieux Man Booker Prize). Non, il a des livres à écrire, des injustices à épingler, des impostures à dénoncer... Networks and States. The Semi-Sovereign People: A Realist's View of Democracy in America. Buy a Print or Make a Donation | Support Injured Photojournalist Joao Silva.
Radical Islam in the Former Soviet Union. Russia and Islam, BASEES/Routledge Series on Russian and East Eu. Le nouveau défi des Chrétiens d'Orient. Books: Negotiating with Iran : Wrestling the Ghosts of History. Wrestling the Ghosts of History (click for larger cover) $40.00 (Hardback) $16.95 $13.50 (Paperback) USIP Press Books.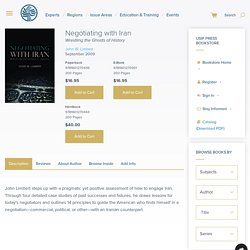 Khatami and Gorbachev: Politics of Change in the Islamic Republic of Iran and the USSR. India, China, and Asia's Growing Presence in the Middle East. Treacherous Alliance: The Secret Dealings of Israe. The Unspoken Alliance: Israel's Secret Relationshi. The International Relations of the Persian Gulf | Foreign Affair. Gause sees the three big states of Iran, Iraq, and Saudi Arabia, together with the small states of Bahrain, Kuwait, Oman, Qatar, and the United Arab Emirates, as forming a distinct system of international relations in which the foreign policy of each country is shaped largely by its relations with the others (plus its relationship with a dominant outside actor).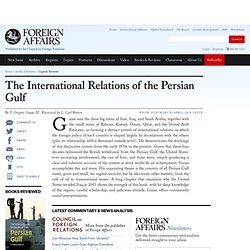 He demonstrates the workings of this distinctive system from the early 1970s to the present. Given that these four decades witnessed the British withdrawal from the Persian Gulf, the United States' ever-increasing involvement, the rise of Iran, and three wars, simply producing a clear and coherent account of the system at work would be an achievement. Book Review - The Shallows - What the Internet Is Doing to Our Brains - By Nicholas Carr. Europe.view: Redrawing the map. Archipod. The way people work is changing...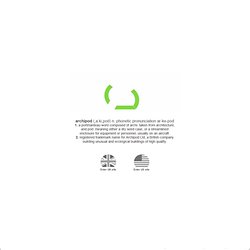 The cost and inconvenience of commuting to work everyday is increasing, whereas advances in computer and networking technology are making the viability of working from home a realistic alternative to travelling to an office every day. In fact, there is more to working from home than just convenience and lifestyle improvements, there can be huge benefits to working in an Archipod garden office. Fantastic!!! Damien Walters 2010(showreel 2009, parkour, gott, f.
---