A lire - Divers
What happens when a naive intern is granted unfettered access to people's most private thoughts and actions? Young Stephen Thorpe lands a coveted internship at Ubatoo, an Internet empire that provides its users with popular online services, from a search engine and shopping to e-mail and social networking. When Stephen's boss asks him to work on a project with the American Coalition for Civil Liberties, Stephen innocently obliges, believing he is mining Ubatoo's vast databases to protect the ever-growing number of people unfairly targeted in the name of national security. But nothing is as it seems. Suspicious individuals--do-gooders, voyeurs, government agents, and radicals--surface, doing all they can to access the mass of desires and vulnerabilities gleaned from scouring Ubatoo's wealth of intimate information. Entry into Ubatoo's vaults of personal data need not require technical wizardry--simply knowing how to manipulate a well-intentioned intern may be enough.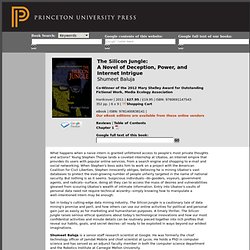 Baluja, S.: The Silicon Jungle: A Novel of Deception, Power, and Internet Intrigue.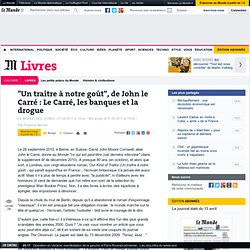 "Un traître à notre goût", de John le Carré : Le Carré, les banques et la drogue
Le 28 septembre 2010, à Berne, en Suisse, David John Moore Cornwell, alias John le Carré, donne au Monde "ce qui est peut-être (sa) dernière interview" (dans le supplément M de décembre 2010). A presque 80 ans (en octobre), et alors que sort, à Londres, son vingt-deuxième roman, Our Kind of Traitor (Un traître à notre goût) - qui paraît aujourd'hui en France -, l'écrivain britannique n'a jamais été aussi actif. Mais il n'a plus de temps à perdre avec "la publicité", ni d'ailleurs avec les honneurs (il vient de demander que l'on retire son nom de la sélection du prestigieux Man Booker Prize). Non, il a des livres à écrire, des injustices à épingler, des impostures à dénoncer...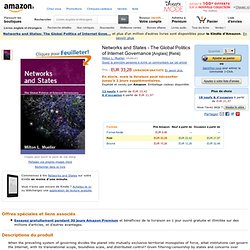 Milton Mueller's "Networks and States: The Global Politics of Internet Governance," continues his exploration of the forces shaping Internet policy across the globe. What Mueller is doing in his work in this book and elsewhere is becoming the early chronicler of the unfolding Internet governance scene. He meticulously reports on, and then deconstructs, ongoing governance developments along the cyber-frontier.
Networks and States
The Semi-Sovereign People: A Realist's View of Democracy in America
"Those of you who know João will not be surprised to learn that throughout this ordeal he continued to shoot pictures," wrote Bill Keller, the executive editor of The New York Times, in a memo to staff. João Silva made his name while covering the violent birth pangs of a democratic South Africa. He was a member of the Bang-Bang Club, a group of photographers who documented the Hostel War during the last days of Apartheid. Since he has covered the major conflicts of our time and won numerous awards. The final surgery went well.
Buy a Print or Make a Donation | Support Injured Photojournalist Joao Silva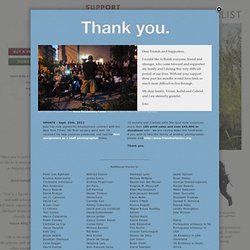 Radical Islam in the Former Soviet Union
Russia and Islam, BASEES/Routledge Series on Russian and East Eu
Enfin un livre sur lequel il faut dire à ses amis de se précipiter : précision de l'information et récit palpitant des voyages de l'auteur en Irak. Texte vivant et surtout qui témoigne par des rencontres émouvantes une tragédie qui devrait nous toucher au fond du coeur...Que vont devenir ces chrétiens chassés de leurs terres ancestrales... L'auteur possède l'humilité et le talent nécessaire d'un grand journaliste pour ne pas apporter de réponse toutes faîtes, et laisse au lecteur le soin de découvrir par lui-même son chemin ! À recommander autour de soi. Voici un commentaire de Malek Chebel glané sur son Blog ;
Le nouveau défi des Chrétiens d'Orient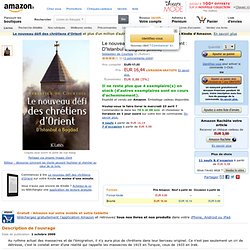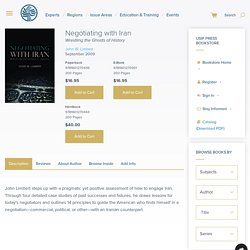 Wrestling the Ghosts of History (click for larger cover) $40.00 (Hardback) $16.95 $13.50 (Paperback) USIP Press Books
Books: Negotiating with Iran : Wrestling the Ghosts of History
Khatami and Gorbachev: Politics of Change in the Islamic Republic of Iran and the USSR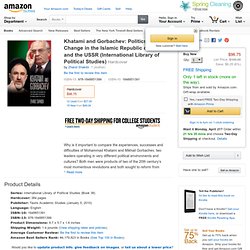 FREE Two-Day Shipping is available to Amazon Prime members. To join, select "Yes, I want FREE Two-Day Shipping with Amazon Prime" above the Add to Cart button and confirm your Amazon Prime free trial sign-up during checkout. Amazon Prime members enjoy: Unlimited Free Two-Day Shipping Instant streaming of over 40,000 movies and TV episodes A Kindle book to borrow for free each month - with no due dates Important: Your credit card will NOT be charged when you start your free trial or if you cancel during the trial period. If you're happy with Amazon Prime, do nothing.
Review "Geoffrey Kemp's narrative of Asia's deepening footprints in the Middle East is insightful and provocative. It is a pathbreaking analysis of major significance and originality —not a lament about the decline of America or the end of Western ascendancy but, rather, a sober wake-up call to face a new, and maybe enduring, feature of international politics." —Hisham Melhem, Washington bureau chief, Al-Arabiya news channel
India, China, and Asia's Growing Presence in the Middle East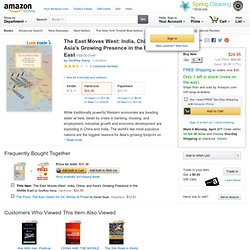 Trita Parsi has written a compelling book, cutting thorough ideological and political propaganda emanating from the three countries he has focused on (US, Israel, and Iran), and going right through the core issues involving geopolitical and regional hegemony aspirations of the three governments. What is fascinating is that Parsi reveals that such political calculations transcend the particular ideology of the governments in these three countries. Whether it is Likud or Labor in Israel, Democrats or Republicans in the US, or The former Shah's regime or the reformists or hardliners of the Islamic government in Iran, the decision making process remarkably follows more or less the same logic, and the same priorities are at play. When a shift in policy takes place, Parsi reveals that again the political faction of the government involved is irrelevant.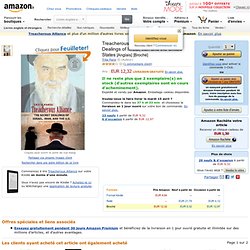 Treacherous Alliance: The Secret Dealings of Israe
from thePrologue ON APRIL 9, 1976, South African prime minister Balthazar Johannes Vorster arrived at the Yad Vashem Holocaust memorial in Jerusalem with full diplomatic entourage in tow. After passing solemnly through the corridors commemorating those gassed in Auschwitz and Dachau, he entered the dimly lit Hall of Remembrance, where a memorial flame burned alongside a crypt filled with the ashes of Holocaust victims. Vorster bowed his head as a South African minister read a psalm in Afrikaans, the haunting melody of the Jewish prayer for the dead filling the room. He then kneeled and laid a wreath, containing the colors of the South African flag, in memory of Hitler's victims.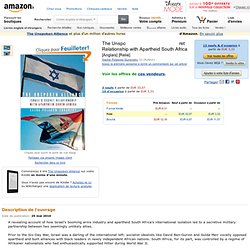 The Unspoken Alliance: Israel's Secret Relationshi
Gause sees the three big states of Iran, Iraq, and Saudi Arabia, together with the small states of Bahrain, Kuwait, Oman, Qatar, and the United Arab Emirates, as forming a distinct system of international relations in which the foreign policy of each country is shaped largely by its relations with the others (plus its relationship with a dominant outside actor). He demonstrates the workings of this distinctive system from the early 1970s to the present. Given that these four decades witnessed the British withdrawal from the Persian Gulf, the United States' ever-increasing involvement, the rise of Iran, and three wars, simply producing a clear and coherent account of the system at work would be an achievement.
The International Relations of the Persian Gulf | Foreign Affair
Book Review - The Shallows - What the Internet Is Doing to Our Brains - By Nicholas Carr
Europe.view: Redrawing the map
The way people work is changing... The cost and inconvenience of commuting to work everyday is increasing, whereas advances in computer and networking technology are making the viability of working from home a realistic alternative to travelling to an office every day. In fact, there is more to working from home than just convenience and lifestyle improvements, there can be huge benefits to working in an Archipod garden office.
archipod
Fantastic!!! Damien Walters 2010(showreel 2009, parkour, gott, f